Products
According to the firms, the index builds on the concept that high-performing financial professionals measure their success by the impact they make on clients' lives.
According to one advisory firm leader who has had success creating a diverse and dynamic team, anyone who says there is a lack of diverse and talented people seeking success in financial services is not making a sufficient effort to find them.
Managing Relationships | Strategic Partnerships
What advisers should look for in a potential referral source.
growing your practice | referrals
How should you ask your centers of influence for recommendations?
Wouldn't you love to be a fly on the wall at the plan sponsor defined contribution committee meeting where members discuss request for proposals responses?
Products
LPL Financial is putting its affiliated advisers on an inside track to mine consumer prospects via SmartAsset's digital platform and connection service.
Deals & People
Most firm owners say they would prefer to 'sell and stay' for a defined period of time after a deal closes—and ultimately participate in the growth opportunities created by the combined entities.
Practice Management
2020 was an extraordinary year, in ways we likely have yet to fully understand, and 2021 is proving to be a worthy successor. Join us for a one-day digital seminar on March 24, where we will explore key lessons learned from this extraordinary time for the retirement planning industry.
Putnam executives Mark McKenna and Rene Taber explain why LinkedIn has emerged as the social media platform of choice for financial advisers—and why many advisers are now paying for LinkedIn's premium features.
One difference between now and 2008 in terms of running an advisory practice is the "technology dividend," says John Barry, that year's winner of the PLANSPONSOR Retirement Plan Adviser of the Year award.
Practice Management
Sales of new plans are expected to decline throughout the rest of 2020, with small plans affected the most.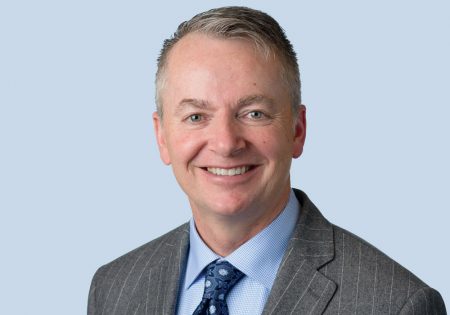 Steve Wilt, member of the PLANSPONSOR Retirement Plan Team of the Year in 2007, now works at CAPTRUST. He says he is as busy as ever, though he can now leverage the resources of a national firm.
2007 PLANSPONSOR Plan Adviser of the Year Chad Larsen remained independent until last September, when HUB International acquired his firm. He says the past 13 years have been 'a great time to be in this business.'
Questions about compensation lie at the heart of advisers' decisions about independence, practice ownership and opportunities for affiliation.
Practice Management
Finding the right partner can be critical, both to winning new business and keeping clients happy.
Advisory firms and recordkeepers are finding talent in the hospitality industry and among the ranks of the recently retired.
Products
Retirement plan advisers with established 401(k) businesses are finding new revenue streams and client engagement opportunities among nonprofits and educational institutions, and in the area of estate planning.
They believe that the role of advisers has become more holistic, making the profession more appealing and accessible.
Practice Management
Pershing researchers warn that it is far harder for advisers to convey the uniqueness of their value propositions than is commonly assumed.
Products
The automated 401(k) provider says its new Partner Portal is designed to serve as the user interface for partners to more efficiently manage their client referrals.