Compliance
Wednesday was a busy day for the U.S. Securities and Exchange Commission, which voted to propose two separate regulations that will impact investment managers and registered investment advisers—and which sources say are likely to generate substantial public comment and debate.
Compliance
Leaders at the SEC say the role of the examinations program is critical for capital markets to function well and keep the public's trust.
Compliance
Case focused on misstatements and omissions regarding ESG offerings.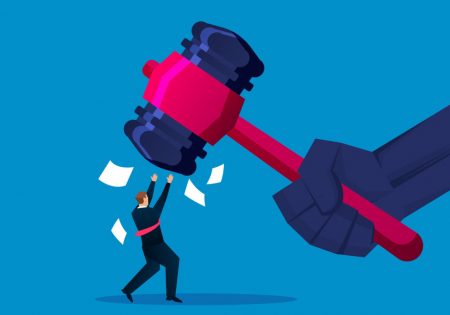 exclusives
One legal professional at a fiduciary insurance firm argues that the 'indiscriminate nature' of recent ERISA lawsuit filings could eventually culminate in a crisis for the retirement plan industry's current approach to risk management and fiduciary insurance.
Compliance
The long-awaited full Senate hearing is now on the docket for next week.
Compliance
The plaintiffs in the suit, who have already sued their plan sponsor, are now bringing a service provider into the litigation.
Compliance
A settlement has been struck in an ERISA lawsuit involving the New Jersey-based health care provider a little more than a year after a judge allowed the case to proceed past the defense's motion to dismiss.
Compliance
The SEC says the charges and settlement show even the most sophisticated institutional investors, like pension funds, can become victims of wrongdoing.
Compliance
The additional extension comes after they IRS solicited public comments on whether relief from the physical presence requirement should be made permanent.
Compliance
With South Carolina joining the party, nearly half of all states have now adopted enhanced consumer protections applying to the sale of annuities, as developed by the National Association of Insurance Commissioners.
Compliance
Though the court previously allowed class certification in the case, a new order firmly rejects the plaintiffs' arguments that they were entitled to certain foreign tax rebates generated by group variable annuity contracts they had signed.
Compliance
The lawsuit closely resembles numerous others previously filed by the law firm Capozzi Adler but adds new argumentation based on a recent Supreme Court ruling.
Compliance
The 6th U.S. Circuit Court of Appeals has ruled that certain types of ERISA claims, while brought by individual participants, ultimately belong to the plan as a whole, meaning individual arbitration agreements cannot as a matter of course prevent such claims from proceeding in court.
Compliance
A financial services firm is accused of failing to properly secure and safeguard personally identifiable information provided by and belonging to its customers.
Compliance
The legislations' backers say their proposal will lower the cost of providing plans for small business owners.
Compliance
Experts with the Wagner Law Group say complying with the marketing rule can be a significant process, and firms need to make sure they are on track for full compliance by early November.
Compliance
The bill's cosponsors say workers need better information about how the choice of a lump-sum buyout of their lifetime pension could undermine their financial future.
Compliance
Plaintiffs have refiled an ERISA lawsuit against UPS, more than a year and a half after their original complaint was dismissed for their failure to exhaust all administrative remedies prior to engaging in litigation.
Compliance
An individual with self-only coverage under a high-deductible health plan can direct a new limit of $3,850 into their health savings account—$200 more than the 2022 cap.
exclusives
Advisers should revisit planning for those who were counting on the 'stretch' IRA.