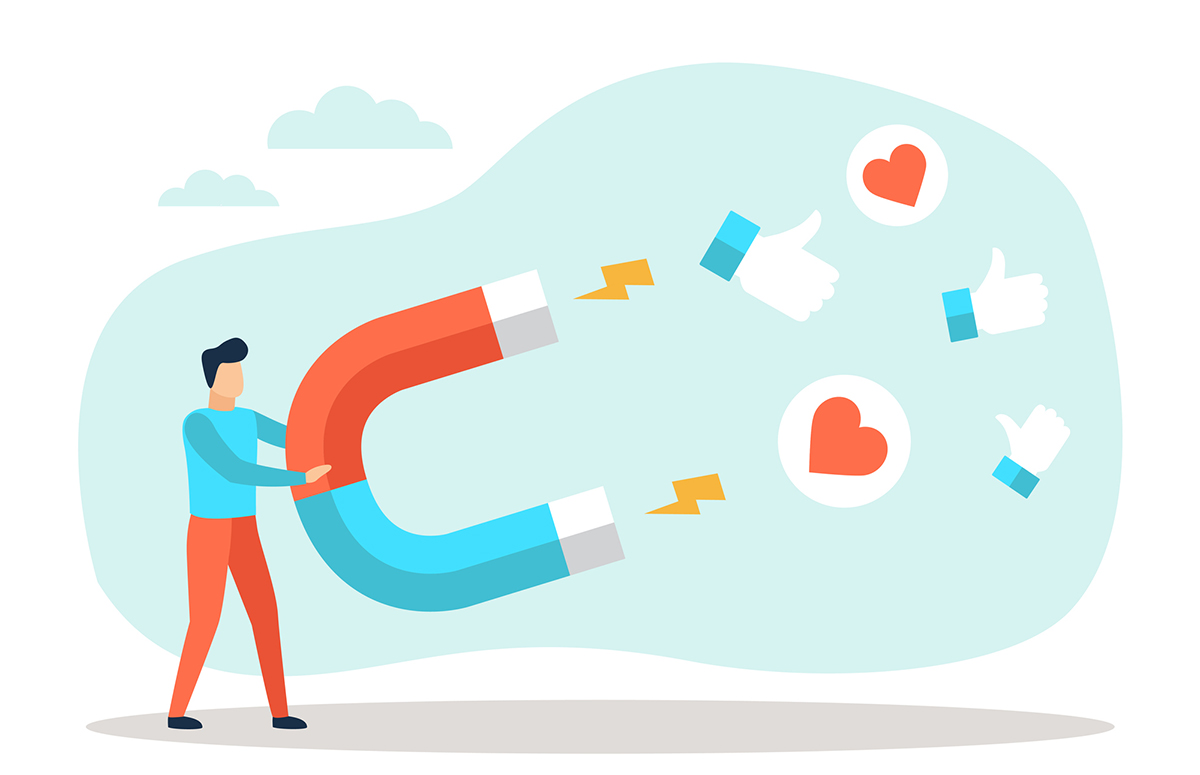 Putnam Investments has published an update to its Social Advisor 2020 Study, leveraging new pulse data generated in a second survey of advisers taken this year after the onset of the coronavirus pandemic.
The research shows that 55% of advisers who have initiated new client relationships during 2020 say they had increased their use of social media during the pandemic. In an interview with PLANADVISER, Mark McKenna, head of global marketing at Putnam, and Rene Taber, Putnam's research director, highlighted just how much the times have changed in terms of advisers' social media use.
McKenna and Taber say one of the crucial findings of the study is that advisers have proven adept at managing their practices through the public health crisis by finding additional ways of engaging their clients, including greater use of social media. Notably, 84% of respondents expect that the changes made to their communications methods will largely be kept intact moving forward, even after the pandemic is conquered.
"It is encouraging that some of the changes advisers made to how they use social media in their practices during the pandemic will become foundational for their communications with clients on a go-forward basis," McKenna says.
The study shows that nearly three-quarters of advisers (74%) rely on direct messaging through key social network platforms to communicate with clients and prospects. Of this group, 94% report gaining new assets. The survey shows 50% now use direct messaging on LinkedIn, with 92% gaining assets; 38% use Facebook for direct messaging, with 98% reported gaining assets; 33% use Twitter for direct messaging, with 98% gaining assets; and 26% use direct messaging on Instagram, with 98% gaining assets.
"This is an interesting development because there had for a while been this idea that social media is a place to build your brand and get your name out there, but increasingly, it is a direct communication platform for advisers to reach their clients and prospects," Taber says.
"It speaks to an evolving level of engagement," McKenna agrees. "We've always seen a highly active, though small, group of advisers using social media in this way. I think the real shift we are seeing right now is that the industry has truly acknowledged the power of direct messaging on these platforms, and particularly on LinkedIn."
The Putnam pair say that advisers who have taken the extra step of paying for LinkedIn's premium services have become big advocates of the platform. Their success building referral networks and sourcing prospects cannot be ignored, McKenna and Taber explain.  
"A significant number of advisers have really embraced InMail messaging via LinkedIn," McKenna says. "With so many people experiencing some degree of email clutter or even email fatigue, advisers see this direct communication pathway as being highly effective in terms of reaching clients and prospects. They can also use Facebook messenger for this purposes, but that is not as common or seemingly as effective."
Putnam's data shows there is a real payoff for advisers who embrace direct social media communications.
"I have spoken with one adviser who said he recently won five new clients based on a Facebook referral and his subsequent outreach," McKenna says. "It's remarkable to see the success. We can see that 94% of advisers using direct messaging say they have won new clients this way."
Atlanta Retirement Partners, a financial services firm based in Atlanta and the 2019 PLANSPONSOR Plan Adviser Small Team of the Year, heavily relies on LinkedIn for research and prospecting, says David Griffin, founder of the firm. Whether searching for background details on prospective clients, deciphering who has the real authority when it comes to potential benefits decisions, or figuring out who may have a working relationship with a client or center of influence, LinkedIn is very powerful, he says.  
"We do almost everything through LinkedIn, it's the easiest way to target those people who are decisionmakers for institutional type plans," Griffin adds. "We find that this preparation strengthens your relationship with your prospects and customers. You can talk about things that are important to them or their business."
LinkedIn InMail has proven to be particularly effective for his firm, Griffin says.
"If you look at your LinkedIn and you see you have a message, you feel fairly compelled to respond to it," he suggests.  
Taber and McKenna speculate that LinkedIn is the preferred platform for a number of reasons, some more obvious than others. Particularly important has been LinkedIn's focus on helping people build networks that are defined in terms of "layers" or "levels" of connection.
"To their credit, LinkedIn provides a robust and evolving set of tools and services, including Sales Navigator, which is very popular among successful and growing advisers," McKenna says. "You can use their paid services to really look at all your 2nd and 3rd level connections and strategically build out a network of potential clients, referrals, prospects, etc."
The Putnam data underscores all these points. The survey shows nearly half of advisers (48%) who initiated new relationships during the pandemic reported using the platform's InMail feature to contact out-of-network prospects. At the same time, 36% say they have hosted or participated in a LinkedIn Live session. Additionally, 80% of advisers who initiated new relationships since late February used one of LinkedIn's premium memberships.
Taber says the other major trend identified in the post-pandemic survey update is that nearly 90% of advisers now report that support from their home offices ranges into the realm of social media.
"Importantly, advisers pointed toward specific areas where their home offices have laid the groundwork for their social media efforts," Taber explains, including providing timely content to post (55% of advisers); expanding the number of social networks approved for business use (48%); providing access to support resources (45%); and offering training from partner firms (40%), home offices (37%) and third parties (27%).