Janus Henderson's Adam Hetts takes a deep dive into the risk and reward of fixed-income investments in plan lineups, identifying some pressing challenges that deserve plan advisers' attention and action.
Compliance
The audit and tax advisory firm is accused of permitting the payment of excessive investment and administrative fees within its own retirement plan.
Trends
Accusations about overblown bond ratings, by Morningstar, still need to be proved, advisers say. But, if true, this could affect investor capital flows and the amount of risk that bond investors take.
Investing
As some investment analysts argue inflation has peaked, and that it should soon return to an average annual rate in line with recent history, others are focused on the effects of growing wage pressure and the competition for labor.
PLANADVISER wades into the tricky and not uncontroversial topic of bond fund classification, or 'misclassification,' as it were.
Data Points
TDFs attract increased scrutiny.
The outputs of a hypothetical model based on historical net asset values for balanced funds and target-date funds show just how complicated it can be to compare the relative merits of the two approaches to asset allocation. As it turns out, balanced funds, though less popular, might deserve another look.
Are custom solutions worth the effort? Is passive more appropriate than active? It all depends on the adviser and the client.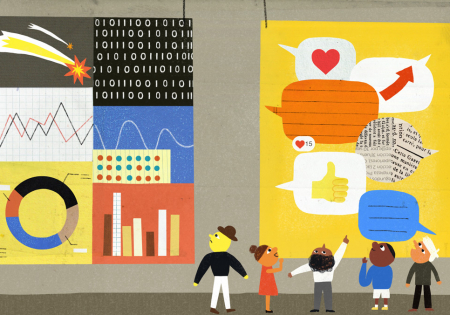 Both options hold more than a trillion dollars in assets; weighing their relative merits remains an important task for advisers and their clients.
Investing
Millions of jobs have returned as the country has reopened, thanks to the positive impact of the COVID-19 vaccination program, but as the U.S. enters the second half of the year, sources say some 'problems of success' have emerged.
The interest rate regime embraced to combat strong inflation of the mid-1970s and early 1980s has had unintended consequences—including the development of historic levels of wealth inequality. Yakov Feygin says there's a lot that can be done to turn things around.
Investing
Retirement plan balances have never been higher, fresh data from the Investment Company Institute shows, yet many millions of Americans are unable to participate in the growth.
Investing
Sources say it's partly due to the growing popularity of ESG investing, but there's a lot more going on to fuel the trend, from increasing market complexity to the emergence of new regulations.  
Investing
Sources say 2021 was already coming together as a year of very strong economic growth, and with the passage of an additional $1.9 trillion in fiscal stimulus support, a broad-based recovery could come sooner than later.
Compliance
Who gets to define best execution? Is T+1 or T+2 better for market stability? What even is payment for order flow? The Senate Banking Committee tackled all these questions and more at a dynamic Tuesday morning hearing.