Client Service
Financial illiteracy may be costing the average American $1,819 per year, even as educational guidance and tools are advancing.
As alternative investments grow in popularity, so do programs to educate and assist advisers looking to discuss them with clients.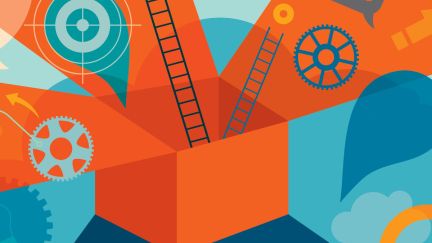 Products
Securian and QPA launch managed account for plan sponsors; ProShares and S&P announce ETF to invest in surging battery metal market; Franklin Templeton teams with experts on free alternative investment education program; and more.
Retirement industry groups are ramping up efforts to help advisers understand and compare annuities for plans and consider how to communicate those options to plan sponsors and participants.
Practice Management
An evolving small business market, increased regulation, and shifts in client needs all lead to more specialized retirement plan advisement, according to a panel held by American College.
Investing
Investors are less confident making decisions on their own, but most see positive change when they receive help from an adviser, according to data from Principal.
Products
The new financial wellness solution aims to help employers round out the benefits programs they use to attract, retain and engage workers.
Data & Research
The CFA Institute's recent report examines leading trends and explores the future of work in the investment industry.
Data & Research
According to the EBRI, workers with lower educational levels have seen more job losses that have continued through the pandemic, while those with college degrees have seen their participation in the labor force increase.
Compliance
During a recent hearing, members of the commission discussed the interplay of climate change, crypto assets and the financial wellness of everyday Americans—pledging to take coordinated actions to address a complex web of emerging risks.  
Advisers review the main pros and cons of digital meetings and discuss whether or not they will become a permanent fixture.