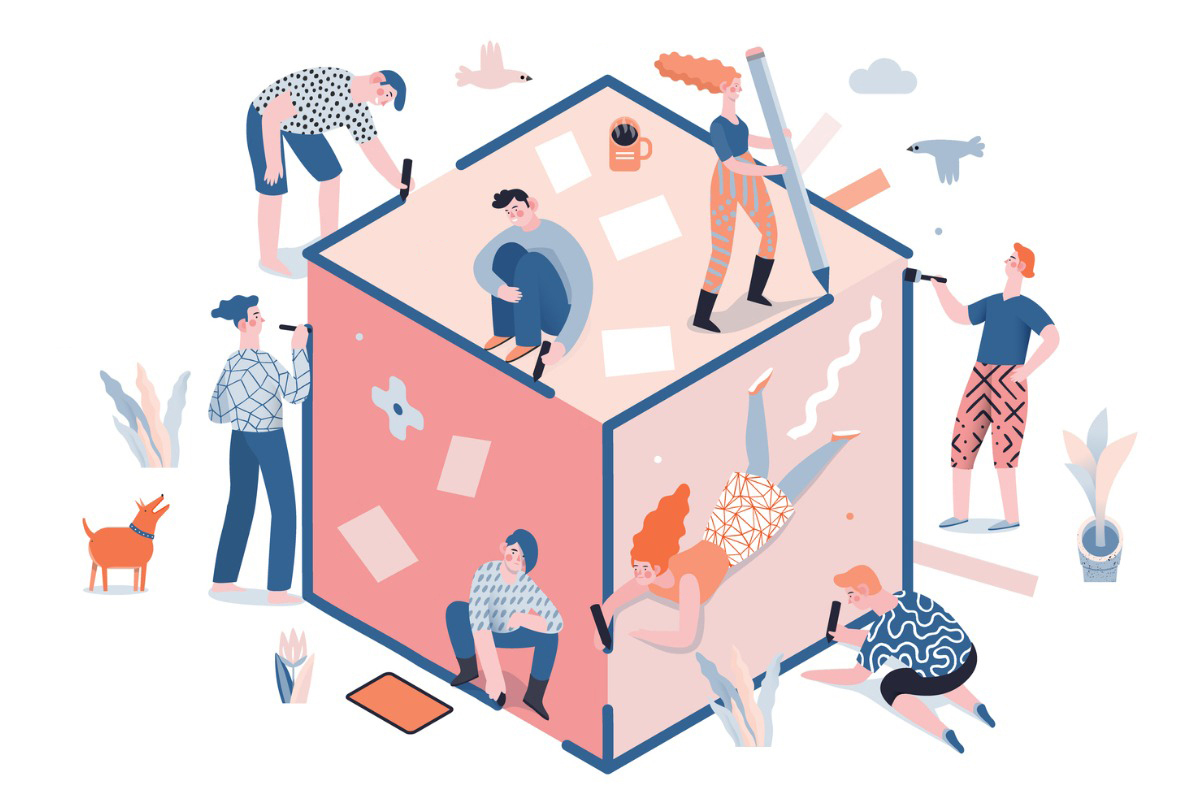 Schwab Advisor Services Expands Ability for Matchmaking Between Adviser Firms
Schwab Advisor Services is expanding its RIAConnect platform to provide greater support to firms who custody with both Schwab and TD Ameritrade to make the right connections with each other and with prospective talent. The online community and matching tool, which originated as a TDA initiative, connects firms and advisers on topics related to mergers and acquisitions as well as talent and succession planning. There are more than 1,000 firms currently on the platform, and they have exchanged more than 11,000 messages since the original launch.
The enhanced platform leverages a proprietary algorithm designed to match firms with mutual goals or needs. Firms can connect anonymously online to pursue strategic relationships narrowed down through a filtered search by factors like firm culture, growth projections and investment management approaches.
Another important enhancement is that prospective talent can now leverage the platform to explore career opportunities through an external link, making it easier for firms and job seekers to find the right fit.
As a complement to RIAConnect, the Schwab Affinity Services program provides firms with access to a collection of curated third-party providers at preferred pricing that cover talent, M&A, and succession planning capabilities offered through the platform.
DPL Launches Referral Program to Match Advisers with Annuity-seeking Investors
DPL Financial Partners, an insurance platform for RIAs, has announced the launch of a new program to refer individual investors with questions about insurance products to advisers in its network. The initiative grew out of the groundswell of people contacting the firm looking to learn more about commission-free annuities and other insurance products.
Under the program, DPL will ask interested investors a few basic questions about the kind of advice they are interested in and their location and then match them with a fiduciary adviser who can help. Advisers in DPL's nationwide network can apply to participate through their DPL Consultant.
TradeUP Adds Fractional Shares to its Online Trading Platform
TradeUP Securities, Inc., a brokerage firm in Roseland, New Jersey, has expanded its TradeUP online trading platform to include fractional shares. The new fractional shares offering will allow traders to access popular stocks and diversify their portfolios at very low prices. Through TradeUP, you can now trade fractional shares of any stock on the S&P 500 with as little as $5 with commission-free trades.
Fractional shares lets investors buy less than one share of a stock, which is great news for traders who are looking to invest in big name companies but have limited funds to do so. Typically, entry to popular stocks such as Tesla or Apple start in the hundreds—or even thousands—of dollars. With fractional shares, you can now choose to buy 0.01 share of a stock, making a diversified portfolio achievable for all investors.
In addition, fractional shares empower investors to precisely set the fund weight of the securities in their portfolio. Traders can even mimic the weighted holdings of an institutional organization, such as a mutual fund, without having to pay potentially costly expense ratios.
With TradeUP, fractional shareholders are just as entitled to dividends as any other investor in a company. If a dividend is distributed, this is allocated based on the dollar value of your equity in the firm.
Beyond Bitcoin Partners with Onramp Invest on Web3 SMA Model for Financial Advisers
Beyond Bitcoin, a provider of equal-weight digital asset indexes and separately managed account models, has partnered with Onramp Invest, a turnkey digital asset management platform, to make the Beyond Bitcoin Web3 Sector Leaders Index available for financial advisers on their platform in model delivery format.
Private Advisor Group Introduces WealthSuite Investment Platform for Advisers
Private Advisor Group, an independent wealth management firm, has introduced WealthSuite, a new investment management platform. Exclusive to its network of over 750 financial advisers, the platform aims to drive efficiency for advisers and an improved investor experience.
The competitively priced, multi-custodian platform offers bespoke mutual fund, exchange-traded funds, and blended mutual fund/ETF model portfolios, along with custom indexing and tax-optimized solutions delivered through a separately managed account structure. The platform is supported by industry-leading investment strategists BlackRock, Fidelity Institutional Wealth Adviser LLC, Orion Advisor Solutions, and WisdomTree, who were selected after a rigorous due diligence process encompassing an evaluation of investment management capabilities, technology integration, and distribution support. 
Private Advisor Group has partnered with Orion Advisor Solutions to deliver the technology to power the account opening, management, and servicing of accounts on the WealthSuite platform. This is an opportunity to expand the relationship between Orion and Private Advisor Group, which was first established in 2019 to support performance reporting, billing, trading, and compliance services. On a day-to-day basis, WealthSuite will be led by Private Advisor Group's internal portfolio administration team. 
Simplicity Group Expands Proprietary IUL Sales Platform Offering in Partnership with Ensight
The Simplicity Group has announced the launch of an expanded Indexed Universal Life digital sales platform, developed in partnership with Ensight.
With the expanded Simplicity software, financial professionals can rapidly design different IUL policy options, compare products on a 'like for like' basis, and visually demonstrate projected outcomes in real-time to clients. Simplicity's new IUL digital sales platform educates consumers on the importance of a plan that seamlessly integrates life insurance. The platform provides financial professionals with a complete suite of life planning modules focusing on wealth transfer, income protection and asset accumulation, with the additional benefit of tax-free retirement planning concepts.
Envestnet Rolls Out Enhancements Across its Ecosystem
Envestnet has implemented a series of technology enhancements during the third quarter to strengthen the user experience throughout its ecosystem. These updates, which were rolled out as part of Envestnet's ongoing commitment to giving advisers the power to help clients make sense of their finances, apply to the company's business lines—Envestnet WealthTech, Solutions, and Data and Analytics.
Updates across the Envestnet ecosystem include:
WealthTech
Envestnet MoneyGuide
New views/reports in Envestnet MoneyGuide's Wealth Studios:

"Estate Flow Chart:" utilizes the family tree function to overlay the flow of assets between heirs and entities and provides real-time updates through the modeling of estate planning strategies and recommendations.
"Net Worth Over Time:" breaks down a client's projected net worth on an annual basis by types of assets and liabilities. 

New "Prospecting Center" in MyBlocks by Envestnet MoneyGuide: This new lead-generation feature enables advisers to attract new clients across demographics.

The Prospecting Center enables advisers to leverage their own custom marketing links on their websites, social media accounts and email messages in order to reach more qualified prospects—and learn more about them and their financial situations, including details such as income levels, goals, retirement expectations, and existing debt.

New blocks in Envestnet MoneyGuide's MyBlocks:

"Debt Consolidation" block: Allows advisers to introduce clients to different debt consolidation strategies—potentially helping them lower their monthly payments, simplify payments, decrease interest paid and adjust payoff dates.
"Life Insurance Assessment" block: Helps advisers quickly identify clients' life insurance needs for supporting their families in the event of their death and determine whether their current insurance coverage meets that need.
Envestnet Tamarac
New integration with FIDx: independent registered investment advisers can now access annuity products, and annuity management and research tools, from the Envestnet Insurance Exchange powered by the Fiduciary Exchange LLC through single-sign-on via the Tamarac platform. This integration enables advisers to provide clients with access to retirement protection and income solutions that are designed to help ensure they remain on track to, and through, retirement to meet their financial needs.
New integration with the Envestnet Credit Exchange: independent RIAs can access advice-driven financing solutions to help their clients manage credit as strategically as they manage investments. Advisers utilizing the Tamarac platform can introduce clients to firms offering residential real estate, unsecured "signature", and non-purpose securities-backed loans for managing both sides of clients' balance sheets to help build net worth. Access to this capability can help advisers support additional client financial goals, including cash flow, education, home purchases and refinancing, business investments and tax obligations. The Envestnet Credit Exchange is powered by the Advisor Credit Exchange. 
New integrations with Digital Asset Platforms: advisers utilizing the Tamarac platform are now able to view their digital assets much like any other asset. This includes being able to view digital holdings in performance reporting and billing. This enhancement was made possible through two direct, custodial integrations with Flourish Crypto, Flourish's turnkey, direct-ownership cryptocurrency investing solution built for RIAs and their clients, and Gemini's BITRIA Wealth Management platform, fully integrated digital asset solution for wealth managers.
Wealth Solutions
Fixed income quantitative portfolios: this series is designed to provide consistent income and low sensitivity to rising interest rates through a diversified set of securities. The two products, which are now available to investors, are the "Fixed Income QPs: Corporate Bond Ladder" and "Fixed Income QPs: Municipal Bond Ladder."
Enhanced overlay capabilities: the next-generation proposal workflow in Envestnet's ecosystem now includes a new overlay feature—the Fund Strategist Tax Management Service developed by Envestnet PMC, which enables advisers to provide Fund Strategist Portfolios, either third party or proprietary home office models, that are tax managed to client specific tax sensitivity levels. The service also illustrates within the proposal the tax consequences and potential tax savings at specific tax sensitivity levels of moving an account to a fund strategist model when using this service. 
Envestnet Data and Analytics
Launch of Wealth Data Platform: Envestnet recently unveiled its cloud-based data intelligence solution for wealth advisory firms, to enable home offices and financial advisers to connect and enrich all the data sources across their practices and provide their clients with actionable insights at scale—all on one platform.