Deals & People
Newport purchases PAi; Hub acquires Leading Edge businesses; and more.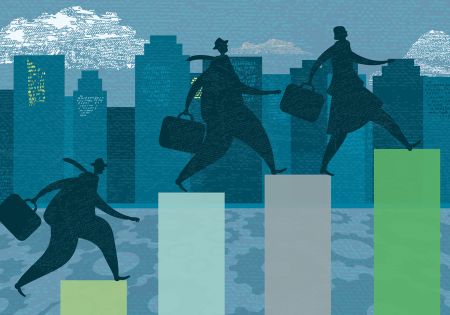 Practice Management
Data shared by the Investment Adviser Association shows the number of SEC-registered investment advisers continues to grow at a steady pace, reaching yet another record high at the end of 2019.
Practice Management
Because of its fundamental importance to American lives and livelihoods, panelists agreed, the workplace is the right place to nurture diversity and inclusion; they also agreed the adviser industry has a whole lot of work to do.
Practice Management
Successful advisers say mentorship is a key to solving the industry's clear and present diversity problem.
Practice Management
DCIIA and SPARK surveyed members in early April with regard to the CARES Act and the effects of the coronavirus pandemic.
Compliance
The IRS may determine that a 'partial termination' of a plan has occurred if a company undergoes sizable layoffs—but not furloughs—potentially impacting vesting schedules and other aspects of plan operations.  
Practice Management
Representatives from the 2019 Retirement Plan Advisers of the Year awards program detail their practice outlooks, client services and team structures.
The median age of advisory firm associates is 42, while the median age of lead advisers is now 46 years, down from 50 as measured in 2015.
Practice Management
Even though African Americans make up about 13% of the United States population, the U.S. Bureau of Labor Statistics reports this group accounts for only about 7.6% of financial services professionals.
Advisory firms and recordkeepers are finding talent in the hospitality industry and among the ranks of the recently retired.
Deals & People
Aegon Asset Management Hires Distribution Head; TRA Acquires Virginia TPA Firm; American Century Investments Names Senior Retirement Strategist; and more.