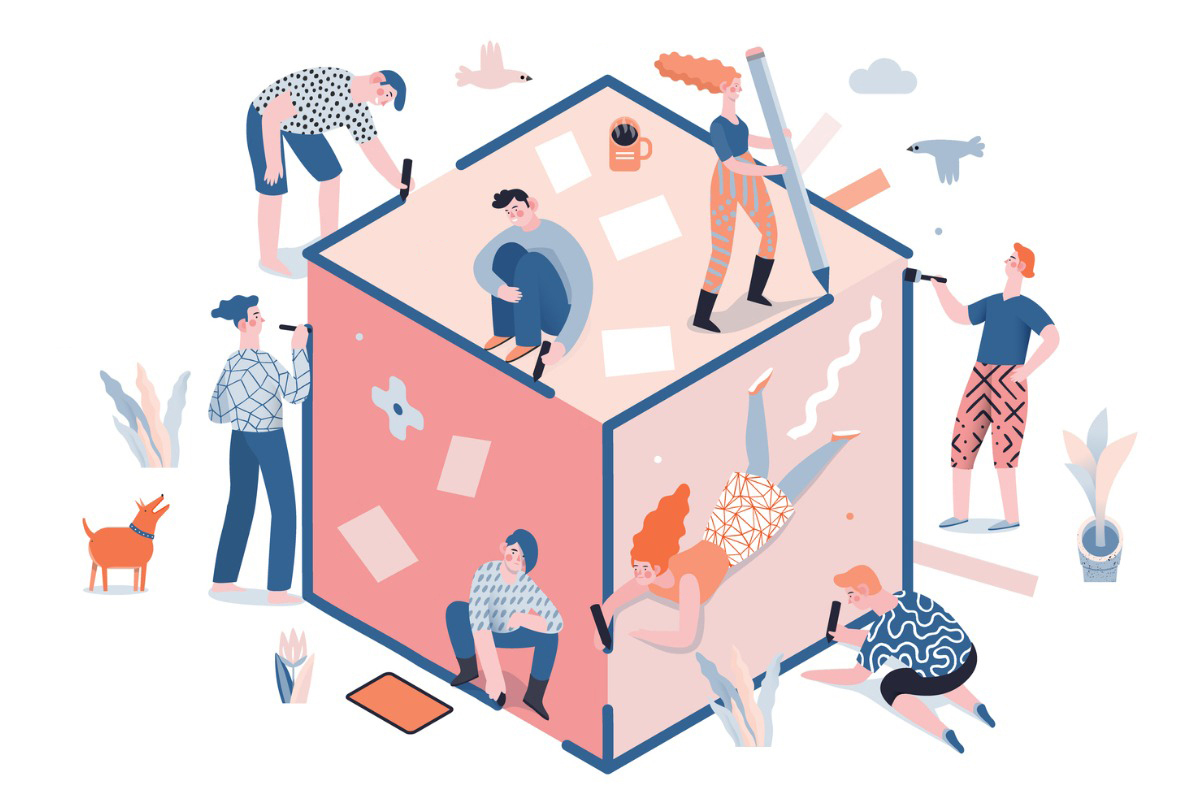 Great Valley Advisor Group Selects Pontera to Provide Tailored Retirement Solutions to Advisers
Great Valley Private Advisor Group, a technology-driven, full-service hybrid registered investment adviser, has announced a partnership with financial technology company Pontera to enable advisers to manage and trade their clients' retirement assets across all accounts, including held away assets such as 401(k)s and 403(b)s. Advisers can affiliate with GVA by joining the RIA, utilizing its office of supervisory jurisdiction or via a hybrid model.
GVA's advisers can leverage Pontera's platform to securely manage, view, report, supervise and bill on 401(k), 403(b) and other held away accounts in a compliant manner. Pontera's technology gives GVA's advisers a more complete picture of a client's financial situation, as well as the ability to own the execution of investment strategies, ensuring a more coordinated asset management strategy.
DPL Partners with Corebridge Financial on RIA Advisory Annuity Solutions
DPL Financial Partners, an insurance platform for registered investment advisers, has announced the addition of Corebridge Financial Inc., formerly AIG Life & Retirement, to its carrier lineup with two commission-free Corebridge annuity products geared to fee-only advisers.
DPL is collaborating with Corebridge as the annuity provider expands its outreach to the RIA community. The Corebridge offerings now available on the DPL platform are the Assured Edge Advisory fixed annuity and the Power Index Advisory index annuity. Both are designed to help protect clients' portfolios, more effectively manage retirement risks and help improve retirement outcomes. Additionally, Corebridge has created a new website to help RIAs deliver better retirement outcomes with advisory solutions designed specifically for their business models.
Choreo Partners with Pontera on Held Away Asset Management Solution
Choreo, LLC, an independent registered investment adviser focused on designing and building financial solutions that improve the well-being of clients, their families and the communities where they live, announced it has partnered with financial technology company Pontera to enable its financial advisers to securely and compliantly manage clients held away accounts, including 401(k)s, 403(b)s and HSAs. 
Following the recent launch of a digital marketing platform in partnership with FMG, Choreo has engaged with Pontera to enhance its growing tech stack, elevating the client experience. Choreo advisers can now attain greater insight into the entirety of their clients' assets, reallocating across retirement accounts more quickly and effectively. Pontera's proprietary technology provides advisers with data from held away accounts to offer more comprehensive performance reporting and billing for client portfolios. 
AdvizorPro Launches Insurance Producer Data Module
AdvizorPro, a provider of B2B contact and company data intelligence, announced the release of its insurance producer dataset. The launch of the insurance offering provides customers a single unified platform to sell into the financial adviser and insurance producer ecosystems.
The new insurance producer data module provides up-to-date contact and company information on nearly two million insurance agents across the United States. It uses millions of data points sourced from thousands of sources in order to provide robust and accurate data. The comprehensive platform provides insurance carriers, agencies, IMO/FMOs, service as a software provider and more, with a better way to recruit and sell into the insurance ecosystem.
Key capabilities include:
Access to nearly 2 million contacts, featuring: verified emails and phones, LinkedIn, biographies, titles, lines, carrier appointments, interests, schools attended, hobbies and more.
Access to powerful search and filtering options at the firm and producer level. Drill down into lines, geography, and much more including an ability to directly keyword search producer bio pages.
Data enrichment technology assures access to accurate and complete insurance producer and financial adviser data for target markets.
Proprietary algorithms enable customers to identify target producers and uncover new opportunities to sell and recruit.
Direct integrations with Salesforce and Hubspot and an API automate data enrichment and maintenance workloads, eliminating tedious work.
Integrity Announces Proprietary MarketingCENTER Platform
Integrity Marketing Group, LLC, a distributor of life and health insurance and provider of wealth management and retirement planning solutions, has announced the launch of its proprietary new Integrity MarketingCENTER. Available exclusively to Integrity partners, this platform allows them to easily provide marketing materials to agents that work with Integrity-affiliated firms.
MarketingCENTER is an on-demand, easy-to-use online portal that provides access to a shared library of marketing assets and other fully compliant and carrier-approved materials. Items available in MarketingCENTER include product launch assets, agent recruitment materials, best practice guides and advertising programs. Designed to support an extensive range of marketing channels, the platform offers materials including social media assets, digital banners, direct mailers, email templates, videos and more. All the materials are available to download anytime, and many are customizable, allowing partners to add contact information, select imagery and choose headlines from approved assets. Integrity will continually add expanded campaigns to MarketingCENTER, and materials will be shared across the entire Integrity platform to help partners reach more agents or consumers and showcase how best they can serve them.
Fidelity Institutional Enhances Adviser Technology
Fidelity Institutional has announced new account opening functionalities, as well as enhancements to its open architecture digital store, Integration Xchange and Wealthscape, its adviser technology platform. These improvements seek to elevate advisers' digital experience, making it easier for firms to create technology stacks that best support their clients' evolving needs. New research from Fidelity identified advisers' top considerations when it comes to using technology platforms for account opening, including the speed of account opening (83%), processes in place to minimize errors (75%), the ability to open and fund accounts digitally (74%), and the ability for straight-through processing (72%).
Fidelity's new account-opening enhancements provide a more streamlined, flexible and secure experience for clients. The enhancements include:
Fully digital account opening and transfer of asset registrations for most account types, including managed and non-managed accounts.
Multi-account opening that bundles all accounts into one "household" view to streamline processes and proprietary paperwork. This also includes the ability to designate authorized agents during account opening to eliminate steps typically processed post-opening.
Multi-TOA funding, supporting up to three transfers per new account.
Consolidated eDelivery authorization as part of the account opening process, helping advisers move to paperless operations while minimizing extra steps for their clients.
Ability to prefill account data from an adviser's CRM or planning tool, to reduce the need for manual data-entry.
New features, including statement householding and account access rights, that can be initiated during account opening to save even more time.
Robust up-front data validation to ensure submissions remain in good order.
More account-opening features will roll out in 2023, including a new investor signing experience, a form-free capability that simplifies the investor experience with a straightforward "click-to-agree" step. Firms can customize and brand this experience to match the rest of their technology offering.
Fidelity Institutional's Integration Xchange provides new options for customized technology experiences. First introduced in 2018, the open-architecture digital store provides a variety of integration options from more than 200 fintech companies that support the need for personalization.
To enhance the experience for Integration Xchange users, Fidelity introduced a redesigned FinTech Marketplace to make it easier for advisers and operations associates to discover and evaluate new fintech offerings. The new marketplace provides a more modern and navigable experience, helping clients stay ahead of the curve by offering a complete view of the options and integrations available to them. It also features enhanced search capabilities to view, compare, and quickly focus on relevant solutions on their own time, with added resources to help clarify and execute on the setup process to empower implementation.
Integration Xchange also features new API analytics, making it easier for firms to discover, evaluate and implement integrations. This awareness minimizes disruptions by letting the user know availability in advance.
In addition to offering new third-party integration offerings, Fidelity also continues to enhance Wealthscape to better support evolving client needs. New features include Wealthscape Analytics, a new dashboard with actionable, data-driven insights to help with client segmentation and growth opportunities, and Wealthscape Reporting, a redesigned report landing page with new filters and editing features to further customize reports leveraged by both advisers and end-investors.
Additional features will roll out in 2023, including an integrated help experience that will provide seamless connectivity across virtual assistant and chat for improved resolution time.
BetaNXT Partners with Envision Financial Systems for Mutual Fund Investor Subaccounting
BetaNXT, a wealth management technology and outsourcing solutions firm, has partnered with Envision Financial Systems, a provider of real-time investor recordkeeping solutions, to deliver an integrated brokerage and mutual fund subaccounting solution. Under the terms of the agreement, BetaNXT will offer Envision's brokerage platform and mutual fund capabilities to customers under a single relationship and support structure.
BetaNXT's partnership with Envision arose out of customers' requests to implement third-party mutual fund subaccounting in a unique way that could not be satisfied with the alternative systems available. Envision was able to meet the need for a hybrid service model within previously established timelines. The BetaNXT-Envision partnership launched with AssetMark and has since been made available to other BetaNXT clients.