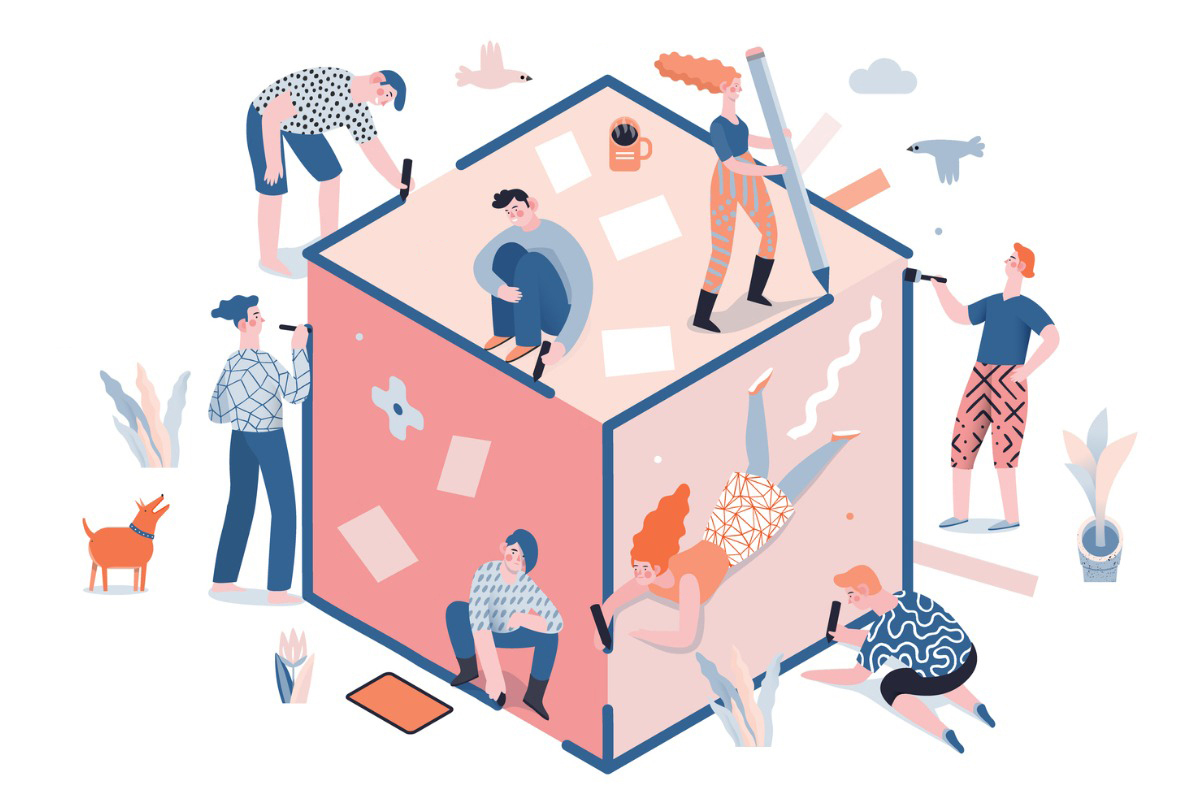 The Standard Partners with Noyo to Modernize the Customer Experience
Standard Insurance Co., a provider of financial protection products and services for employers and individuals, has entered into a strategic partnership with Noyo. The partnership brings together member enrollment and eligibility data across benefits technology platforms. The solution enables faster group connection and processing times and decreases operational overhead for benefits administration.
By incorporating Noyo's capabilities around handling, standardizing, and transmitting data quickly and accurately, The Standard is making it easier for employers to administer their benefits and employee enrollments and reducing data issues that can disrupt coverage. The partnership will provide an enhanced billing experience and access to data, allowing information to pass quickly and seamlessly between stakeholders.
The solution streamlines member maintenance updates, including open enrollment, new hires, qualifying life events and demographic and termination changes across all group sizes. It allows brokers to connect clients faster and spend more time advising their clients and less time on administration. It also performs member enrollment data audits to ensure eligibility changes are processed quickly and accurately.
Abel Noser Solutions and OWL ESG Partner to Offer ESG Consensus Ratings System
Abel Noser Solutions, a provider of multi-asset trade analytics, compliance and consulting services to the institutional investment community, has recently announced it has partnered with OWL ESG, a data and analytics firm based out of Santa Monica, California, to introduce a unique environmental, social and governance oversight and measurement service. The driving feature of the quantitative-based offering is that it allows asset owners to review their ESG investment holdings easily and comprehensively in relation to goals or mandates.
"For asset owners and compliance teams in particular, Abel Noser's ESG oversight service is ideal since it flags potential issues that can be subsequently followed-up on with a specific fund manager," says Brian Greene, senior vice president at Abel Noser Solutions. "Investment managers, particularly active managers, should be ideally positioned to respond in an informed manner since, by definition, they have a clear view of the companies they choose to hold in their portfolios. In our view, this offering provides a straightforward 'ESG best practice' opportunity that could contribute to any healthy partnership between asset owners and their managers, as well as assist in board oversight discussions."
Quility Announces Launch of Quility Financial Advisors
Quility, an insurtech company, has announced the launch of its Quility Financial Advisors division alongside a partnership with API Financial Advisors, powered by Solomon's Advanced Portfolio Intellect "API." Quility Financial Advisors will provide licensed Quility financial professionals with the opportunity to offer retirement and investment services to existing and potential clients.
Quility Financial Advisors is powered by Solomon API, which provides its proprietary advanced portfolio intellect for investment management.
Quility's Financial Advisory offerings are currently available to existing Quility customers, with a release to the general public planned in the coming months.
First Dollar Joins Forces with Morningstar Investment Management to Simplify HSAs
First Dollar, a technology company that powers benefit providers with its modern benefit infrastructure, is teaming with the Workplace Solutions group within Morningstar Investment Management LLC, a subsidiary of Morningstar, Inc., to simplify the way account holders select investment options for their health savings accounts. This collaboration will enable First Dollar to deliver a more streamlined investment experience for the members and clients who use its Health Wallet platform.
First Dollar is a modern embedded benefits platform that providers like third-party administrators, health plans, and financial institutions use to increase their product offerings. The platform allows for embeddable widgets and APIs, white-label options to limit consumer confusion, and multi-language localization support.
Within this platform, Morningstar Investment Management will provide First Dollar with a curated list of exchange-traded funds and an open brokerage list of ETFs and hundreds of individual securities by applying a similar approach it uses to build investment menus and lineups for more than 21,000 retirement plans (as of June 30). This research-backed approach enables the Health Wallet platform to offer diversified asset classes and investments that have passed Morningstar Investment Management's screening process.
First Dollar will incorporate the curated lists in the Health Wallet platform in January 2023.
TaxBit Launches New Cost Basis Interchange for Cryptocurrency and Digital Asset Brokers
TaxBit, the tax and accounting software for digital assets, has announced the launch of Cost Basis Interchange, an automated solution to compliance and reporting challenges across cryptocurrency and digital assets. Founding CBI partners include Binance.US, FTX US, Gemini, Paxos, ZeroHash, BlockFi, PrimeTrust, Okcoin, Uphold, Coinme, CoinList, Ledn and other leading platforms.
In traditional equities and securities, regulations require the sharing of cost basis and acquisition information when assets are moved between brokers. However, no such requirements have existed for cryptocurrency and digital assets where transfers happen at a much higher frequency. This solution brings a mechanism that offers accurate transfer matching and portability of cost-basis information between brokers (and non-brokers), supporting decentralized and smart contract protocols to enable compliance at scale. 
CBI addresses cost basis and transfer statement reporting for digital asset brokers as required in the upcoming Infrastructure Investment and Jobs Act. Under the IIJA, digital asset brokers will be required to exchange cost-basis information on a broker-to-broker level and require an entirely new transfer of cost-basis to the IRS in the broker-to-non-broker context (i.e., any off-platform wallet address).
CBI offers a new level of innovation and compliance at scale built to support the evolution of the digital assets industry. It achieves this by providing an accurate, automated solution to eliminate missing cost basis data gaps for all transfers and creating a single, accepted industry-standard data model and API.
This compliant ecosystem for sharing cost-basis between brokers and IRS Transfer Statements for all non-broker transfers provides an easy way for exchanges to classify broker and non-broker wallet addresses. TaxBit has built transfer matching and cost-basis technology into its tax engine and currently provides cost-basis sharing on all transfers across the TaxBit product ecosystem.
WageFi Introduces Platform to Provide Financial Wellness Benefits Directly to Employees
WageFi, a fintech company with the goal of helping small businesses provide financial wellness benefits to their employees, has announced it has raised $400k in pre-seed funding from well-known angel investors with deep fintech experience, including Ash Gupta, former chief risk officer of American Express; Manish Gupta, former American Express executive vice president; Dipanjan Bhattacharjee, former Goldman Sachs managing director and current chief operating officer at Nirvana; and Mira Srinivasan, chief risk officer of BlueVine.
WageFi is reimagining how the wages are delivered to employees in order to help alleviate that stress, while enabling small businesses to provide their workers with financial wellness benefits. WageFi's platform integrates seamlessly with an employer's existing payroll, accounting, and banking platforms to provide employees with earned wage access at no fee. Once onboarded, employers will get a white-labeled prepaid debit card for every employee that is enrolled on the system that can be used for additional features like expense reimbursements or employee rewards. WageFi is building an API-based proprietary platform to expedite the integration.
Fiserv Announces Solution to Detect and Deter Account Takeover Fraud
Financial institutions can enhance their ability to detect and prevent account takeover fraud with a AuthHub from Fiserv, Inc., a provider of payments and financial services technology solutions. Rather than delivering traditional point-in-time snapshots of customer interactions, AuthHub updates customer profiles dynamically as information changes and more data is collected, providing a reliable 360-degree view of customer behavior across all payment types and channels.
AuthHub is informed by customer interactions from a broad range of payment types and payment channels including card-present and card-not-present debit and credit card transactions, Zelle transactions, ATM transactions, online and mobile banking activity, call center contacts, wire transfers, ACH transactions, and electronic bill payments. A score is generated for each interaction along with a decisioning recommendation for authentication, verifying that the customer is performing a legitimate transaction.
In creating a comprehensive view of the customer journey to determine what is typical behavior for that individual, AuthHub generates a recommendation for authentication based on the answers to questions such as:
How many times did the user attempt to login/call in this channel?
Is the same vector (e.g., email address) accessing multiple cards/accounts?
What action was attempted/taken (PIN change, inquiry, phone number change, etc.)?
How many authentication failures have been received?
Was the vector recently changed?
Savvy Ladies Partners with Financial Fitness Group on Financial Literacy Courses
Savvy Ladies, a nationally recognized non-profit organization championing financial literacy and supporting free financial education for women, is launching the Savvy Ladies Financial Knowledge Program. This new educational program of free financial courses is in partnership with the Fitness Financial Group, developers of interactive financial wellness solutions for top financial service firms, government agencies, and large corporations, enabling Savvy Ladies to bring the best-in-class courses created by industry experts and curated for the Savvy Ladies audience of women seeking financial education.
These interactive financial courses will help women gain confidence and make informed financial decisions wherever they are on their financial journey. All courses are FINRA-compliant and are designed to create confident learners. The courses for Savvy Ladies cover the key topics and questions received on the Savvy Ladies Helpline, from budgeting, debt management, investing, and retirement; the program is designed for women to gain the knowledge and tools they need to help them build their personal finance roadmap.
Each category is introduced with a video by a Savvy Ladies Helpline Volunteer enriching the experience, inviting each client to visit the free helpline to answer a personal financial question. Learners will be able to move through the courses, making their learning personal and effective while building their financial confidence every step of the way.
Savvy Ladies goal is to provide free resources to women and continue to expand and connect them through their volunteer helpline and financial education platform. A selection of courses is available in Spanish.