Compliance
The IRI wrote to the Biden administration in the hopes it will back retirement legislation that paves the way for more guaranteed income products and seeks CIT use in 403(b) plans.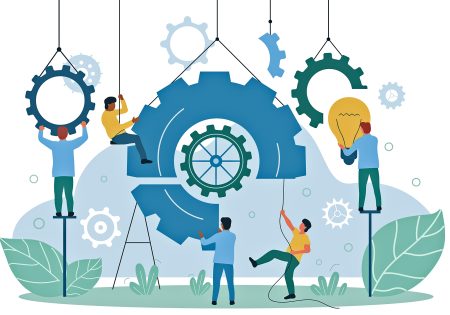 Investing
Samantha DeZur will now head U.S. division of team focused on public policies regarding investors' long-term interests.
Practice Management
PLANADVISER's top retirement adviser pulse survey finds optimism about the legislation, alongside a healthy dose of questions and advice for policymakers.
Compliance
More states are set to offer state-facilitated retirement plans as the AARP calls for the Pennsylvania state legislature to vote yes.
Compliance
The House bill, passed Wednesday, would suspend the debt ceiling until 2025.
Compliance
The governor sees Florida as a trendsetter in how states can prohibit and ban ESG in state funds. 
Practice Management
A government-led plan threatens private 401(k) industry, NAPA head tells national conference. A think tank proponent says the plan focuses on left-behind workers and would pair well with current system.
Compliance
The bill would permit open-ended investment companies and transfer agents to delay redemption of securities if they suspect financial exploitation of account holders who are aged 65 or older or disabled.
Compliance
A mistake in SECURE 2.0 legislation would eliminate both future and existing retirement plan catch-up contributions, though IRS interpretation to keep the rule as intended seems possible.
Compliance
The passage of sweeping policy to increase retirement saving among Americans now awaits presidential signature.
Compliance
The bill, which is awaiting House vote, contains the most popular provisions while also giving time for actors to come into compliance.
Compliance
On the same day Senator Rob Portman, a retirement-legislation leader, gave his farewell speech, a survey from the massive independent broker/dealer shows the majority of its advisers support the passage of SECURE 2.0 this year.
Compliance
The proposed legislation would greatly simplify the process by which the annuities are registered by providing for tailored registration forms.
Compliance
Three separate bills, dubbed SECURE 2.0 when taken together, are likely to be passed into law by this December, according to Washington insiders.
Data & Research
It's complicated. Data shows that some sub-industries within finance tend to support Democrats while others support Republicans.
Compliance
The letter offered broad support for many of the provisions in the three bills composing 'SECURE 2.0' and provided recommendations for the final legislation.
Compliance
As interest in cryptocurrencies for retirement grows, policymakers look for ways to contain the risk of digital assets without limiting innovation.
Compliance
The Mental Health Matters Act would, among other things, ban forced arbitration clauses, class action waivers, discretionary clauses, and representation waivers in ERISA-governed plans.
Compliance
The Retirement Savings Modernization Act aims to clarify ERISA to incentivize retirement investment in assets such as real estate, private equity, and cryptocurrencies.
Compliance
The House passes a continuing resolution to keep the government open and provide specific funding for aid to Ukraine and disaster relief in the U.S.