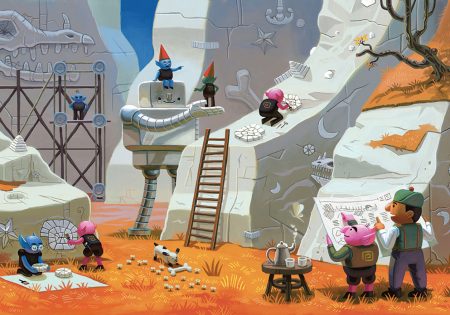 Compliance News
The SEC returns to cybersecurity enforcement pledge; Form 5500 revisions; revenue-sharing disclosure failures result in SEC action; and more.
Compliance
In granting the defense's motion for summary judgment, the court brings to a close one of the longest-running and most complicated ERISA lawsuits.
Compliance
The ruling breaks from other district court orders that have held ERISA plaintiffs lack Article III standing to bring claims regarding funds in which they did not personally invest.
Compliance
The underlying complaint was dismissed 'without prejudice,' meaning the plaintiff can attempt to replead the claims in a way that satisfies the rules of standing.
Compliance
A judge has determined the fiduciary breach lawsuit filed against the former parent company of Victoria's Secret and Bath and Body Works, alleging excessive recordkeeping fees and other issues, may proceed to discovery.
Compliance
The dismissal order in the case includes several points of success for the plaintiffs, and while the suit has been tossed out due to a lack of standing, the court has left room for them to file an amended complaint.
Compliance
Allegations that the company inappropriately favored actively managed funds over passive investment options for its retirement plan have fallen short upon preliminary review in federal court.
Compliance
The district court ruling in the case, now backed by an appeals court, stands out for having been filed alongside a sanction declaring the plaintiff's law firm Schlichter Bogard & Denton behaved "recklessly."
Settlements have totaled more than $1 billion, making insurers think twice about new fiduciary insurance policies.
Compliance
The retirement plan in question in the suit is substantially smaller than many of those that have faced or settled similar lawsuits, and thus the size of the settlement is also reduced.
Compliance
According to the plaintiffs, the plan's fiduciaries did not try to reduce the plan's expenses, resulting in the assessment of excessive fees.
Compliance
The district court roundly rejected the defense's dismissal motions, ruling that the plaintiffs have sufficiently alleged that fiduciary breaches may have occurred.
Data & Research
The rise in lawsuits is prompting more sponsors to turn to lower-cost index funds—and could prevent them from offering lifetime income products.
Data & Research
Higher-income workers, making $90,000 a year, will pay $277,000, according to America's Best 401k.
Compliance
This case was filed against NYU Langone Hospitals, NYU Langone Health Systems, the retirement plan committee, and several named defendants.