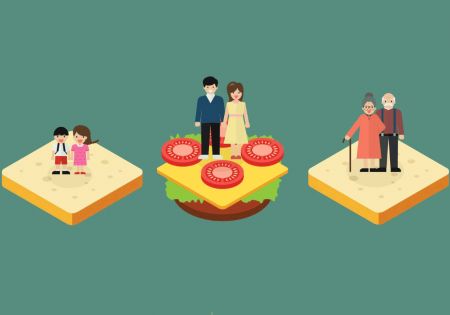 However, there are several helpful actions and concepts that advisers can bring to the table.
With more Millennials and Gen Zers now in the workforce, financial advisers and employers must rethink their engagement with these groups and reconsider the traditional benefit landscape.
Compliance
Witnesses at a retirement security hearing held Thursday by the Senate HELP Committee all spoke about the central importance of closing the defined contribution plan coverage gap.
Data & Research
Fresh data shared this week by Principal and Fidelity shows defined contribution retirement plan balances have—yet again—reached record highs, but the data underscores the need to improve access for more workers.
Data & Research
In some ways, the gig economy was flourishing prior to the pandemic. Studies suggest the growth is likely to continue, based on a variety of related factors.
Products
Consumers spent a collective 1.6 trillion hours on mobile devices during the first half of 2020, with a 220% increase in time spent on business apps.
The way in which companies structure their remotely distributed workforces will depend on the financial consequences of the pandemic, the impact on corporate culture and other factors, such as the prevalence of gig work.
Data & Research
Vanguard says that meeting these income needs, along with encouraging strong savings rates and diversification, are the primary drivers in creating successful retirement outcomes.
Data & Research
A new analysis published by EBRI in collaboration with J.P. Morgan suggests a person's spending habits, rather than their salary, seem to have the biggest influence on whether they are a low saver or an average saver.
Each U.S. household in the bottom half of the wealth distribution has only $20,000 of net worth, on average, a figure that represents less than 0.1% of those at the very top. Helping more people to own homes and to invest even modestly in the stock market are seen as critical steps to closing that gap.
For those workers who are offered a retirement savings plan at work, the U.S. retirement system functions pretty well; solutions are needed, however, to extend coverage to millions more Americans.
Millennials may make different life choices than previous generations, but they are also more engaged at an earlier age with retirement savings in the workplace.
High-level averages are often used to talk about the retirement readiness of a given defined contribution plan population, but the numbers can be misleading when it comes to assessing real outcomes for individual employees.