Surveys and anecdotal evidence suggest plan sponsors are shortening their plan's vesting periods, but there remains disagreement in the industry about whether vesting schedules may in fact disappear.
Compliance
The market regulator says the firm provided misleading account statements to investors.
Data & Research
Survey results from WTW show the pandemic has changed the way different age groups set retirement expectations.
The leader of State Street Global Advisors' public policy work says there is significant momentum building in Congress behind another ambitious package of retirement reforms.
Compliance
Designing a retirement plan that meets the needs of the business—and today's employees—requires a fresh outlook.
Client Service
Panelists at EBRI's Spring Policy Forum discussed how various demographic groups tend to reenter the labor force, how workers are supporting themselves if they choose not to return and various other factors impacting labor force participation in 2022. 
Experts say the uneven economic impact of the COVID-19 pandemic in some ways minimized its likely long-term effects on Social Security reserves, but longstanding solvency problems remain.
Compliance
A bipartisan pair of U.S. senators are calling on the oversight agency to examine the need for stronger spousal protections in defined contribution retirement plans.
Data & Research
A recent ICI survey found that a majority of Americans dislike the idea of government-controlled investment options and are confident in their ability to make their own asset management decisions.
Data & Research
A recent U.S. House Education and Labor Committee hearing covered several retirement-related topics, including how to increase pay and benefit equity for women in the workforce.
Data & Research
J.P. Morgan says retiree income replacement needs have risen across the income spectrum and now range from 72% to 98%, depending on factors such as pre-retirement income level and location.
Advisers review the main pros and cons of digital meetings and discuss whether or not they will become a permanent fixture.
Improving Outcomes | Plan Aggregation
The merits of pulling in participants' external financial information.
The California-based cold-pressed juice brand Pressed Juicery has embraced a progressive financial wellness program that can help employees address the financial challenges they face at different points in their working lives.
Data & Research
Research shows workers who cash out their retirement plan savings could lose roughly 1.5 years of accumulated wages, but auto-portability seeks to make it easier to prevent this.
Data & Research
Stock plans are seen as a valuable benefit that demonstrates employers' commitment to employees, according to a new survey, but participants want more guidance and advice.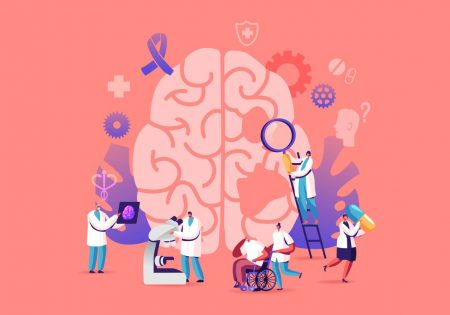 The simple fact of the matter is that debilitating neurological diseases such as Alzheimer's present a major financial and physical challenge to individuals, unpaid caregivers and their families.
Products
The firm says the digital tools embedded on the website are designed to encourage participants to engage more with their accounts.
Data & Research
The traditional view is that retirees prefer steady consumption as they age, but research suggests that spending declines as retirement progresses.
Data & Research
The award is given in many categories to recognize all plan types, so any plan sponsor can be eligible.