Products
Fidelity Investments releases bond model suite, and BlackRock announces sustainability as new standard for investing.
Products
CUNA Mutual adds Stadion managed account service to platform; MSCI creates new fixed income indexes; Transamerica decreases fees on two high yield bonds; and more.
Products
LifeYield partners with financial tech provider; Vanguard changes manager structure of value funds; Northern Trust expands collateral management services; and more.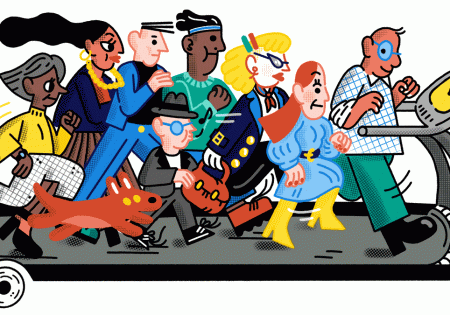 Reviews of the investment menu often take up the most committee time, but is that the best practice?
Products
Fidelity announces expected SMA launch; Pershing integrates managed accounts to new annuity order platform; Ballast introduces equity strategies on Schwab managed account platform; and more.
Products
Aegon Asset Management Announces Global Integration; Avantis Investors Launches Additional Mutual Funds; and Vanguard Creates New International Bond Index Fund.
Products
Broadridge Financial acquires portfolio management solutions provider; Putnam offers new SMAs and model portfolios; Pacific Global adds ETFs to complement flagship fund; and more.
Investing
The investment firm will be shifting all of its focus to its CIT target-date series.
Products
Timeline partners with Morningstar aggregation service; Watchdog Capital introduces securities platform; Principal Global Investors creates combined emerging markets fixed income team; and more.
Mutual fund boards often do a better job of protecting shareholders than corporate boards, one source says, which are potentially more focused on management and their own self-interest.
Products
Schwab Advisor Services presents alternative investment marketplace platform; John Hancock Investment Management expands fixed-income suite; and Millennium Trust adds investments to Workplace Savings Solutions. 
Products
Mesirow Financial presents third mutual fund and managed account program, and MSCI builds indexes to track long-term megatrends.
Products
Morningstar releases goals-based planning solution; Schwab adds account conversion feature to portfolios solution; and AssetMark to offer Savos personal portfolios.
Products
RIA education organization rebrands; USCF adds nultiple ETPs to TD Ameritrade platform; Transamerica alters subadvisers, fees for Large Growth Fund; and more.
Products
Northern Trust enhances securities lending offering; Global X adds ETF suite to Model Market Center; and Cohen & Steers makes changes to REIT mutual fund.
Products
John Hancock creates model portfolios managed by Manulife; Northern Trust builds portfolio analytics tool; American Century to launch new suite of investment solutions; and more.
Products
LifeYield creates alliance with software-based service organization; Dimensional announces new Investment Solutions Group; Vanguard reopens funds and broadens access to others; and more.
Products
Buffalo Funds introduces institutional class shares; Nuveen adds to Diversified Dividend and Income Fund team; and State Street Global Advisors launches ESG money market fund. 
Products
American Century Investments to develop new equity and fixed income suite; HealthSavings Administrators releases HSA investment vehicle; DWS Group launches ESG ETF; and more.
Products
intellicents builds active management feature to adviser platform and Hartford Funds releases multifactor mutual funds.