Tag:
Alternative investments
Products
The firms aim to teach advisers about alternatives so they can better diversify clients' portfolios.
Compliance
For most claims regarding the use of alternative investments in Intel Corp.'s retirement plans, the judge found the plaintiffs didn't prove their comparisons were suitable.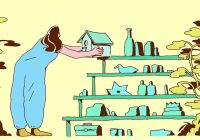 Products
Northern Trust updates investor portal for alt asset managers, SSGA introduces corporate bond ESG ETF, and Mercer launches climate transition analytics solution.