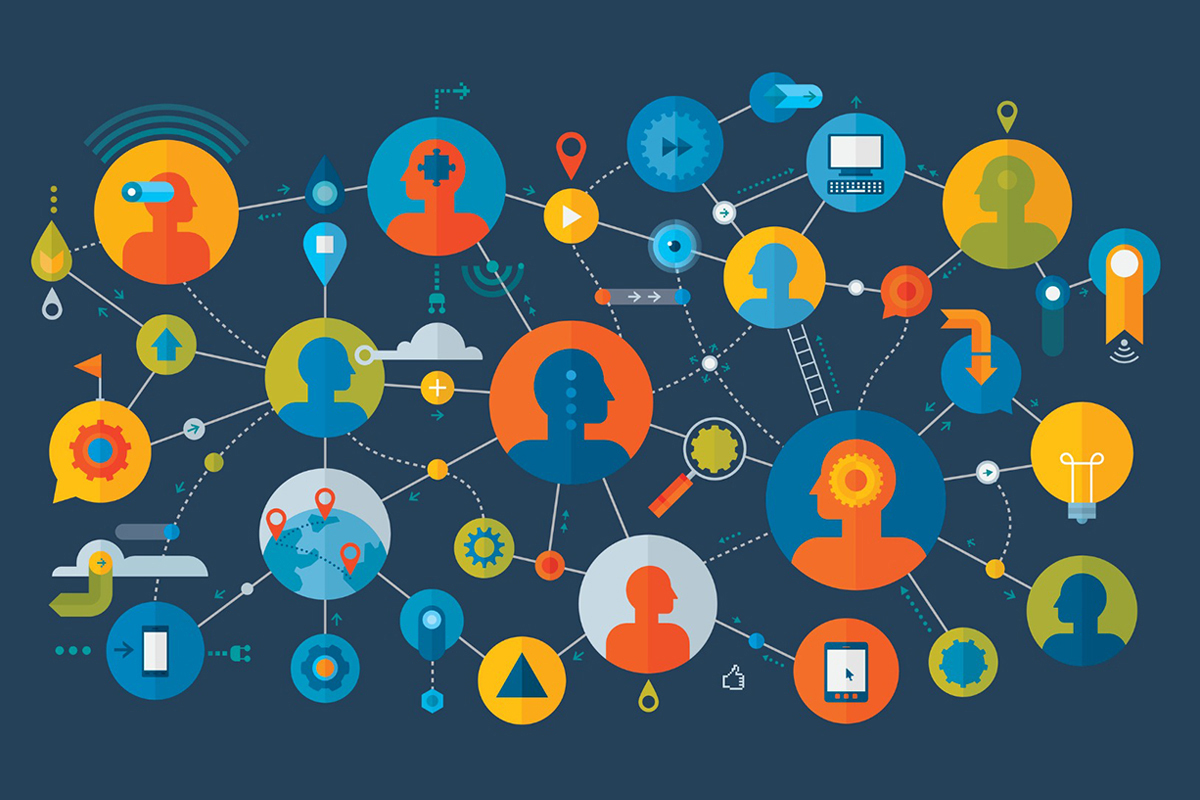 SageView Advisory Group to Acquire Women-Led Lakeview Wealth Management
SageView Advisory Group, a leading independent registered investment advisory firm, has announced that Lakeview Wealth Management of Deer Park, Ill., is joining the company. Lakeview Wealth Management, which oversees $415 million in client assets, offers retirement and financial planning services. 
The entire six-woman Lakeview Wealth Management Team will join SageView as part of the acquisition. The firm's leadership, Judy VanArsdale, and Lisa VanArsdale will join SageView's wealth management team as managing directors and continue to be the team's financial advisers. Kristy Whitaker, Katie Krettler, Heidi VanArsdale Little, and Brooke Little will continue to round out this team with their focus remaining on providing their clients a one-of-a-kind experience.
The agreement with Lakeview Wealth Management is the seventh that SageView has announced since July 2021 and since it established a partnership with leading financial services and technology-focused private equity firm Aquiline Capital Partners.
The transaction is expected to close by December 1. 
Dechert Expands its Transactional Capabilities with New York-Based ERISA Partner
Dechert LLP has announced that John Schuch will join the firm's employee benefits and executive compensation group as a partner based in New York.
Schuch has experience advising on the ERISA fiduciary and prohibited transaction rules with respect to asset managers, investment advisers, banks, broker-dealers, and other financial intermediaries. He joins Dechert from Bank of America, where he served for over a decade as associate general counsel and director of the legal department. He was the lead lawyer providing ERISA and related advice across the bank's global banking and market division.
Previously, Schuch was a lawyer in Morgan Stanley's legal department where he was dedicated to covering its institutional banking, broker-dealer and investment management business lines as they involved retirement plan clients. Schuch is a graduate of Binghamton University and a summa cum laude graduate of Brooklyn Law School, where he was notes and comments editor of the Brooklyn Law Review.
Corebridge Financial Hires President of Retirement Services
Corebridge Financial, Inc. has announced that Terri Fiedler has been named president of its retirement services business, effective immediately. She will continue to report to CEO Kevin Hogan.
Fiedler has served as the president of financial distributors since 2019, leading Corebridge's sales and distribution organization that markets individual retirement solutions and insurance products across a broad range of wholesale and retail distribution channels. She joined the company in 2012 as executive vice president, strategic accounts. Fiedler is a trustee for the Foundation for Financial Planning and is the newly appointed chair of the board of directors for the Insured Retirement Institute.
Fiedler replaces Robert Scheinerman who is leaving Corebridge to pursue new opportunities.
Principal Financial Group Changes Name
Principal Financial Group had announced its investment unit will be doing business as Principal Asset Management as the company seeks to focus on asset management.
Resources have been devoted to building new products and alternative investment options such as model portfolios and direct lending.. Hires have been made to support growth initiatives such as global wealth alternatives and liability-driven investments. The client experience is being transformed with a digital strategy that combines data analytics with market insights from Principal Asset Management investment experts to help clients optimize portfolios and to deepen their relationships.
UBS Hires 7 In California
UBS Wealth Management USA has announced that financial advisers Jordan Gersch, Doug Brady, Michael Grant Matthews and Amy Oliver have joined the firm's Northern California Wealth Management Market, which is led by Erin Borger.
Gersch is based in the firm's San Francisco office, Brady is based in Los Gatos, and Matthews and Oliver are based in Menlo Park. Together, the three teams are responsible for managing over $1.4 billion in client assets for high-net-worth individuals and families.
Jordan Gersch has more than 20 years of experience and focuses on providing high-net-worth individuals and families with wealth management solutions to meet their long-term needs and goals. He joins UBS from Morgan Stanley, where he spent the past 11 years working as a financial adviser.
Brady brings more than 26 years of experience to UBS and is well-versed in guiding clients through challenging markets and their own life-changing events. He focuses on providing high-net-worth individuals, families, and business owners with holistic financial strategies tailored to their unique needs and goals. His areas of experience include estate and retirement planning, lending, and insurance strategies. Prior to UBS, Doug was a financial adviser at Morgan Stanley.
Matthews and Oliver join UBS from Morgan Stanley, where they partnered to form the Matthews Oliver Group in 2009. Together with their team, they focus on providing clients with comprehensive wealth management solutions including financial planning, wealth transfers, philanthropy, income taxation planning, stock options, business succession planning, lending solutions, and risk management.
Matthews brings more than 25 years of experience advising Bay Area executives, entrepreneurs, and retirees on retirement planning, estate planning strategies, and investment management. Oliver has over 18 years of experience providing comprehensive wealth management solutions for high-net-worth individuals and their families, focusing on financial and income tax planning strategies, wealth transfers and philanthropy.
UBS has also announced that Sequoia Partners, and its three-person team, has joined the firm in Irvine.. The team is led by financial advisers Howard Woo and Luke Schell and also includes client service associate Cyntia Lopez.
The Sequoia Partners team advises high and ultra-high-net-worth individuals and families on comprehensive retirement and cash flow planning, estate planning strategies, and portfolio management, including asset allocation, risk management, equity and fixed income portfolio construction, as well as alternative investments.
Woo joins UBS from Merrill, where he served as branch manager in Irvine and was co-founding partner of his team. He has 24 years of experience providing comprehensive wealth management and investments for high and ultra-high-net-worth individuals and families, corporations, endowments, and foundations. Howard holds Certified Private Wealth Advisor and Chartered Retirement Planning Counselor designations. He also holds a degree in economics and business management from the University of California, Irvine.
Schell also joins UBS from Merrill and brings more than 20 years of industry experience. He focuses on providing holistic wealth management solutions and has continued to cultivate client loyalty and responsiveness through implementation of progressive ideas and commitment to clients' well-being. Luke holds the Certified Financial Planner designation. He earned an MBA from the Marshall School of Business at USC, as well as a B.A. in economics and a B.S. in business administration with a minor in German, also from USC.
Lopez is a client service associate on the Sequoia Partners team, focused on providing organizational and client support. She began her career with Bank of America in 2016 as a Relationship Manager, and later joined Merrill as a wealth management client associate. Lopez attended Orange Coast College and also holds a notary license.