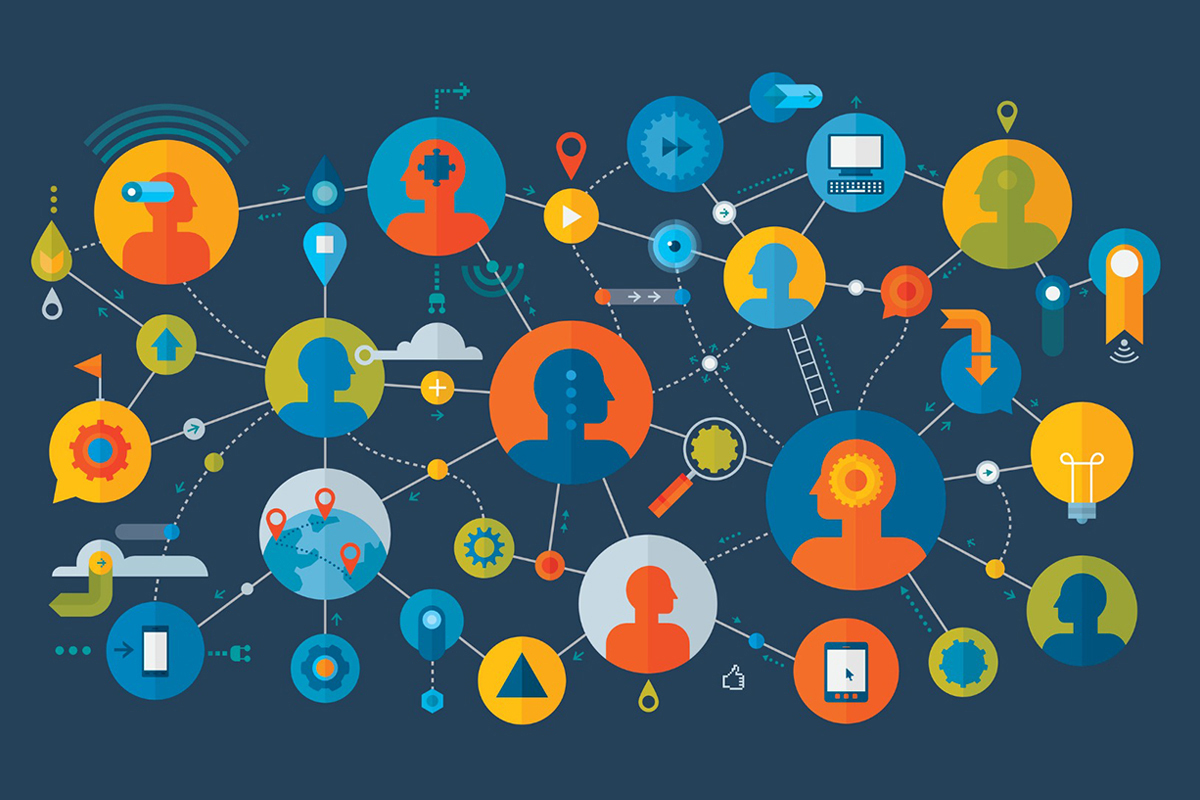 J.P. Morgan Asset Management Hires New Head of Retirement 
J.P. Morgan Asset Management has announced the appointment of Steve Rubino as head of retirement and chair of the firm's defined contribution operating committee, starting September 14.
Rubino brings nearly 30 years of experience in financial services and fintech, having spent the last two decades driving growth and transformation at the helm of workplace retirement and innovation at Edelman Financial Engines.
As head of retirement and DCOC chair, Rubino will lead J.P. Morgan Asset Management's workplace retirement business. He will focus on developing and executing the firm's retirement strategy, managing the group's distribution teams and working closely with investment teams on new product development. Rubino will report to Andrea Lisher, head of Americas, client.
At Edelman Financial Engines, he most recently served as head of workplace distribution and innovation. In the role, Rubino became a key member of the executive leadership team that grew EFE from a start-up to a large national registered investment adviser.
Before his time at EFE, Rubino held roles in relationship management at Thomson Financial (now Thomson Reuters) and as an analyst at State Street Corporation. Robino has an MBA from Suffolk University and a B.A. in economics from Denison University. He is a member of the American Benefits Council's Retirement Income Task Force and a member of the Defined Contribution Institutional Investment Association.
The firm also announced that Brant Wong will expand his role to lead J.P. Morgan Asset Management's retirement platform businesses. Wong will continue to head the firm's retirement national accounts efforts, reporting to Rubino, and he will join the Americas client leadership team. Wong has been a key member of J.P. Morgan Asset Management's workplace retirement efforts since its inception and is responsible for building many foundational aspects of the business.
The appointment of Rubino and expansion of Wong's role follows the recent appointment of investment specialist Daniel Yem to support business and product strategy across the firm's defined contribution business, including product innovation across J.P. Morgan's target-date funds and retirement income strategies.
Stadion's Two New Hires to Capitalize on Growing Interest in Managed Accounts
Stadion Money Management, a managed account provider offering personalized retirement services to plan sponsors and their participants, has announced two additions to its team: Jackson Reese and Tom Stephenitch, who have joined as vice presidents and retirement consultants. They report to Dan Fay, senior vice president of sales and business development. 
In their roles, Reese and Stephenitch work with recordkeepers, financial advisers and plan sponsors as they add Stadion's managed account service to their retirement plans. 
Reese brings over 26 years of experience in leadership and sales, including as a third-party administrator and retirement plan sales consultant. Most recently, he served as a retirement plan consultant for Nova 401(k) Associates, and he previously served as a battalion commander and deputy director of intelligence for the U.S. Marine Corps.
With over 30 years of retirement industry acumen, Stephenitch brings extensive experience in the distribution of retirement products to the Stadion team. He formerly served as the regional vice president of large market sales in the Midwest for Transamerica, and prior to that as the vice president of business development for AIG Retirement Services.
Northern Trust Bolsters Digital Solutions Consulting Team
Northern Trust has named Benjamin Bobroff as the new global head of its digital solutions consulting team within its asset servicing business development division and made three senior appointments supporting the firm's focus and investment in digital innovation.
The team is focused on providing consultative support to asset owners and asset managers on how they can individually leverage Northern Trust's technology and digital solutions to achieve their organizational objectives.
Based in London, Bobroff joined Northern Trust in 2019 from BlackRock as senior consultant for Europe, the Middle East and Africa. In line with client demand, his role was expanded to include Asia Pacific, prior to his recent appointment.
Three professionals have joined the expanded team and will report to Bobroff. Pamela Clifford, based in New York, has been appointed senior consultant. Clifford joins from Bank of New York Mellon, where she held various senior roles in the last 18 years, most recently director, global head of digital platform execution, asset servicing.
Donald Marden, based in Boston, has been appointed senior consultant and joins from financial technology firm Investics Data Services, where he was chief client officer for new business development, relationship management and project consulting initiatives for institutional investors. Marden has more than 30 years' experience in asset servicing and related industries, including with Cambridge Associates, State Street and BNY Mellon.
Laura Ghaemian has transitioned to digital solutions consulting as senior consultant. Based in London, Ghaemian has worked at Northern Trust for 16 years, previously as a relationship manager within the consultant relations team, where she managed key relationships with third-party consultants and advisers to Northern Trust clients based in EMEA. 
Mercer Enhances Global Investments and Retirement Leadership
Mercer, a business of Marsh McLennan, has announced an enhanced global wealth leadership team structured to meet and anticipate evolving client needs and the significant growth of its investments and retirement business.
Effective September 1, Mick Dempsey is named president, investments and retirement, and joins Mercer's executive leadership team. He succeeds Rich Nuzum, who will assume the newly created role of executive director, investments and global chief investment strategist. Chris Mahoney, U.S. investments and retirement leader, will take on the newly created role of global defined benefit/defined contribution leader, reporting to Dempsey.
Dempsey has been with Mercer since 1999, and most recently was the global leader of investment solutions and outsourced CIO. Throughout his career he has held various leadership positions in Mercer's retirement and investments business. Prior to leading Mercer's global OCIO business, Dempsey served as an investment consultant, leading large client relationships in Europe and developing solutions across the full spectrum of retirement and investment-related issues.
Chris Mahoney has held a variety of leadership roles in the U.S. and globally in her 32-year career with Mercer. Since 2018, she has served as U.S. investments and retirement leader.
Calvert Hires Executive Director of Engagement
Calvert Research and Management has announced that Tim Youmans joined as executive director and corporate engagement strategist. As a senior leader in responsible investing and environmental, social and governance engagement, Youmans will support Calvert's mandate to deliver both positive impact and investor value by developing deep relationships with select investee companies focusing on making tangible improvements in company ESG performance. Youmans is based in Boston and reports to John Wilson, head of engagement for Calvert.
Youmans joins Calvert from EOS at Federated Hermes, where he led EOS North America and built a 12-person engagement team. Previously, he was research director for the Strategic Investor Initiative at Chief Executives for Corporate Purpose. Youmans served as a research scholar at Harvard Business School and the MIT Sloan School of Management's Family Office Program.
Earlier in his career, Youmans started and ran a consulting practice, served as executive vice president of a venture-funded start up and managed a large family office. He received an MPA from Harvard Kennedy School, an MBA from the University of Southern Maine and a B.S. in management from the U.S. Coast Guard Academy. Youmans retired from the Coast Guard after serving both afloat and ashore and is a service-disabled military veteran.
Hub Names New Chief Compliance Officer
Mariane Lee recently joined Hub Retirement and Private Wealth as chief compliance officer.
In this role, Lee will lead the RPW compliance strategy for Hub International, partnering with the firm's compliance officers to manage compliance risk. She will report to the firm's chief legal officer and the chair of the audit committee.
Prior to joining Hub International, Lee was the chief compliance officer for the regulated entities of Marsh McLennan, where she worked for 20 years. Earlier in her career, she worked as a staff supervisor at FINRA and was also a senior associate at Price Waterhouse Coopers. She is a graduate of New York University and Brooklyn Law School.