To understand what may come next during a turbulent period in the markets and the global economy, experts consider the lessons of past economic and market cycles.
The July 1 enforcement date for the Department of Labor's new best-interest rollover documentation requirements has been widely publicized, but that doesn't mean all advisers are ready.
As an adviser, Janine Moore says those in the next generation must have access to good mentors and peers whom they can trust.
The relationship between mentor and mentee should be mutually beneficial, as both work to accomplish their many shared and individual goals.
While the ultimate outcome may be settled by the Supreme Court, the 5th Circuit's ruling in Jarkesy v. SEC could have major ramifications for the regulator and its approach to punitive enforcement under the Dodd-Frank Act.
As a practice leader within Morgan Stanley, Dan Becraft says it is a critical part of his job to help build a positive and inclusive workplace.
A major new report published by ISS ESG suggests regulation remains a major driver of the growth of responsible investment around the world, although it is important that governments are not so prescriptive as to stifle innovation.
A new report suggests investors should seek to better understand the concept of 'resource intensity' and pursue opportunities to reduce risks while improving global environmental outcomes.
Attorneys who track financial regulations say SEC Chair Gary Gensler has no qualms about pushing forward big, ambitious proposals, even if they are destined to be challenged in the courts.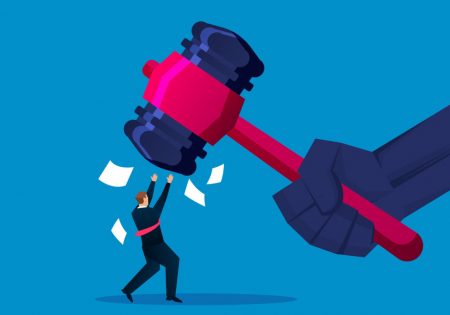 One legal professional at a fiduciary insurance firm argues that the 'indiscriminate nature' of recent ERISA lawsuit filings could eventually culminate in a crisis for the retirement plan industry's current approach to risk management and fiduciary insurance.
Advisers should revisit planning for those who were counting on the 'stretch' IRA.
Leaders at CUNA Mutual Group and Allianz Life speak about the prospects for legislative and regulatory progress in 2022, especially when it comes to the broader distribution of annuity products to retirement plan investors.
In the face of sustained inflation and the Federal Reserve's push to boost interest rates, asset managers and advisers are tweaking portfolios and rethinking longstanding allocations.
Discussing the program's launch with PLANADVISER, Connecticut Comptroller Natalie Braswell says the goal of the program is straightforward—to help ensure everyone can achieve a financially secure retirement regardless of the industry or sector they work in.
Experts say the uneven economic impact of the COVID-19 pandemic in some ways minimized its likely long-term effects on Social Security reserves, but longstanding solvency problems remain.