Settlements have totaled more than $1 billion, making insurers think twice about new fiduciary insurance policies.
Intro
Ensuring that all clients are profitable.
Trendspotting
Insurers scrutinize potential customers more carefully
Compliance
A review of fiduciary governance and the liability insurance policy can help 403(b) plan sponsors steer clear of the litigation whirlwind hampering the industry today.
servicing strategies
How to help educate plan committee members
practice management
Insurance answers "What if …?" for a business
Products
ERISApedia.com's The Fiduciary responsibility eSource now includes a discussion or privacy and security issues.
Products
Advisers and sponsors have three investment support providers to choose from.
servicing strategies
Advisers can benefit from working with lawyers in the field 
Data & Research
These sponsors tend to be less involved with their retirement plans.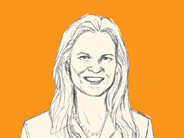 fiduciary fitness
Supreme Court to review ERISA's six-year limitations period
regulatory radar
Determining the right fiduciary service for your clients
ERISA vista
Questions advisers are asking