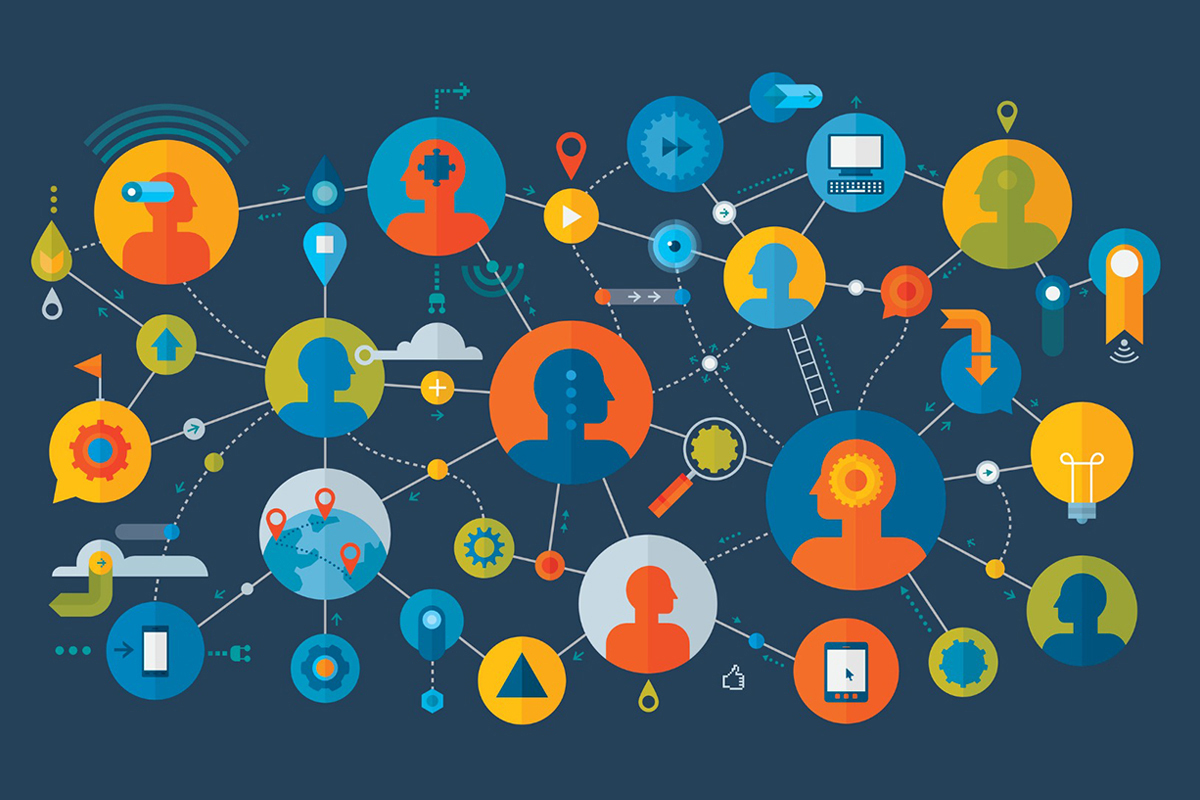 Mercer Advisors Acquires Jordan Financial Strategies
Mercer Global Advisors Inc., a national registered investment adviser, has announced the acquisition of Jordan Financial Strategies LLC. Jordan, a wealth management firm located in Denver, serves clients with assets under management of approximately $120 million.
"We focus on helping our clients achieve their economic goals by offering clarity, insight and partnership in all market conditions, anchoring on comprehensive financial planning. As I looked toward my own succession planning, I focused on looking for a partner that would continue to work with me in my mission to serve my clients with excellence and sharing the same business virtues and values," says Kristy Jordan, who founded Jordan in 1998. "Like Jordan, Mercer Advisors leads with financial planning, our investment philosophies are closely aligned, and they have in-house family office services like estate planning, tax return preparation, and corporate trustee services that allow me to expand the service offering to my clients. This is a perfect cultural fit for us."
Putnam Investments Names Head of Sustainability Strategy
Putnam Investments has announced that it has appointed Jacquelyn VanderBrug as head of sustainability strategy, a new position for the firm. She will report to Putnam President and CEO Robert Reynolds and will join the company's operating committee.
VanderBrug will lead a host of business functions focused on environmental, social and governance issues, such as stewardship and engagement and partnerships, as well as ESG strategy and integration. She will work closely with internal partners including Katherine Collins, head of sustainable investing, and Catherine Saunders, head of corporate sustainability.
VanderBrug comes to Putnam from Bank of America, where she most recently served as head of sustainable and impact investment strategy, working in the office of the CIO for Merrill and Bank of America Private Bank since 2018. In this role, she developed investment solutions, thought leadership and tools to assist clients across the wealth management spectrum in meeting long-term financial objectives while generating positive social and environmental impact.
Prior to joining the Bank in 2013, VanderBrug was a managing director at Criterion Ventures, where she started in 2004. She is active with a number of professional organizations, including the U.S. Sustainable Investment Forum, Aspen Institute, Gender Smart, Trustees of the Donations and Duke University i3 (Impact Investing Initiative). She has a B.S. from Calvin College and an MBA from the University of Michigan.
Alera Group Retirement Plan Services Names National Practice Leader
Alera Group Retirement Plan Services has welcomed Christian Mango as executive vice president and national practice leader of its retirement plan services division. Mango brings more than 25 years of financial industry and leadership experience to the role.
"Christian brings experience supporting plan sponsors with plan design, employee education, investment analysis, benchmarking, fiduciary plan governing and aligning retirement plans with broader corporate goals and objectives," says Jim Blue, president of Alera Group. "He has also supported plan participants with educational programs to bridge gaps by more effectively engaging employees, leveraging data and analytics, and delivering more personalized services and solutions."
In his most recent position, Mango was president of Financial Fitness for Life, a financial wellness and education firm. Prior to that, he served for eight years as a senior defined contribution consultant with BlackRock. He has also served in senior sales roles at Pioneer Investments, Touchstone Investments and Natixis Global Associates.
Mango's appointment as national practice leader is part of Alera Group's strategic efforts to grow its Retirement Plan Services division. The firm recently acquired Phoenix-based DFG 401(k) Advisors and expects to make additional acquisitions in the coming months. Across all divisions, Alera Group has expanded to more than 150 offices since its formation in 2017.
Alger Appoints Head of Distribution to Further Expand Global Sales
Fred Alger Management LLC, a $26 billion growth equity investment manager, has announced that Christoph Hofmann has joined the firm as its chief distribution officer, and has been named president of Fred Alger & Company LLC, the distributor of the Alger Funds. Hofmann will be responsible for leading the global sales, marketing and distribution efforts of Alger's products across all its channels. He will report to Dan Chung, Alger's CEO and CIO.
Hofmann has 24 years of financial services experience. Prior to joining Alger, he served for 12 years as the global head of distribution for Ashmore Group, where he was responsible for global institutional and retail intermediary business. Prior to that, he worked in various management positions at Allianz Global Investors and PIMCO Advisors.
Hofmann earned an MBA from the Technical University of Berlin. He is a CFA charterholder and a member of the CFA Institute.
Igneo Infrastructure Partners Names Partner and Co-Head of North American Business
Igneo Infrastructure Partners, an infrastructure investment manager, has appointed Michael Ryder as a partner and co-head of the firm's North American business. Ryder will join John Ma in spearheading Igneo's growth and expansion plans in the region.
Ryder has significant investment experience in the infrastructure and private equity sectors. He was previously a senior managing director and head of Americas at OMERS Infrastructure and a senior member of its executive management committee. He also recently served as a senior adviser to Investcorp and previously held senior leadership and investment committee positions at Blackstone and Morgan Stanley.
Igneo invests directly in core infrastructure companies globally and sees significant investment opportunity in North America. In addition to hiring Michael, Igneo plans to double the size of its North American investment team by the end of this year.
Smart Names Head of Quantitative Strategy
Smart, a retirement technology provider, has announced the growth of its team with the hire of Gaobo Pang as head of quantitative strategy.
Pang's hire is reflective of Smart's plans to build a comprehensive retirement planning and income technology that will enable participants to better prepare for and manage their spending in retirement. Earlier this year, Smart acquired Stadion, an independent managed account technology provider.
Pang is responsible for overseeing a quantitative team that enhances Smart and Stadion's personalization capabilities, including designing the investment and income methodology for integrated retirement saving and spending solutions. He will also work closely with the global team to actively evolve Smart's investment planning and guidance offering across regions.
For seven years, Pang served as a senior vice president, director of analytics and head of research at Northern Trust. He supervised advanced analytics, oversaw machine-learning algorithms and collaborated with executives, advisers and technologists on the digital transformation and hyper-personalization of financial services.
Pang has also served as an economist for WTW and World Bank.
PGIM Fixed Income Names First Head of Diversity, Equity and Inclusion
PGIM Fixed Income has appointed Diane Parker as head of diversity, equity and inclusion. She will report to John Vibert, president, PGIM Fixed Income.
Parker will be responsible for developing and implementing a global DEI strategy specific to PGIM Fixed Income and its employees around the world. She will partner with senior leadership to advise the organization on best-in-class DEI practices and engage with PGIM's Office of DEI and Prudential's inclusive solutions group to capitalize on the strategic initiatives and diverse talent sourcing programs that PGIM and Prudential have established to advance equity and inclusivity.
Parker joins PGIM Fixed Income from Meredith Corporation, where she served in a senior DEI role. Prior to Meredith Corporation she spent two decades at the Associated Press, where she created DEI strategic initiatives. These included a global leadership development program and an AP diversity and inclusion education program, which facilitates global training sessions on topics such as unconscious bias, stereotypes and cultural differences beyond borders.
Allspring Global Investments Hires U.S. Distribution Leader
Allspring Global Investments, an independent asset manager with more than $476 billion in assets under management, has announced that John Moninger has been appointed head of U.S. distribution.
Moninger will be responsible for leading a next-generation, client-centric U.S. distribution model for Allspring. He will lead Allspring's retail sales, institutional sales, platform development and client service and consultant relations teams. Moninger joins from Eaton Vance, a part of Morgan Stanley Investment Management, where he was managing director of intermediary sales starting in 2012. In this role, he set the strategic direction and led the day-to-day operations for Eaton Vance's sales and relationship management and the Eaton Vance Advisor Institute.
Earlier in his career, Moninger held leadership roles at LPL Financial and UBS Financial Services. He currently serves as chairman of the board of the SEAL Family Foundation. He is also actively involved with the Money Management Institute as former chair of the board of governors. Moninger earned a bachelor's degree in business administration from Kutztown University.
He will work out of Allspring's Boston location and is expected to start with the firm later this year.
Franklin Templeton Hires U.S. Institutional Senior Consulting Adviser
Franklin Templeton has announced the appointment of Jamie Gordon as senior vice president, senior consultant adviser, U.S. institutional. In this new role, he will be responsible for managing the firm's relationship with several of its largest and key consulting firm partners, particularly those on the East Coast, where he is based.
Gordon reports to Mike Foley, head of U.S. institutional, who oversees Franklin Templeton's U.S. institutional direct sales, consultant relations and relationship management teams and serves as an essential liaison to institutional distribution leaders at the firm's independent specialist investment managers.
Gordon has 25 years of experience in financial services. He joins from Income Research + Management, where he most recently served as principal, senior client portfolio manager. Prior to joining Income Research + Management in 2009, he held positions at JPMorgan Securities and Prudential Securities.
Gordon's hire follows the June appointment to Foley's team of John Ivanac as senior vice president, senior consultant adviser, U.S. institutional, focused on alternative investment capabilities.
HUB International Acquires Direct Advisors
HUB International Limited has announced that it has acquired the assets of Direct Advisors, LLC. Terms of the transaction were not disclosed.
Located in Latham, New York, Direct Advisors provides benefit plan consulting and third-party administrative services to non-union construction companies that are subject to the Davis-Bacon Act, Service Contract Act and state prevailing wage regulations. Direct Advisors' focus on the construction industry supports Hub's Specialty practices by complementing and strengthening its existing capabilities. 
"With Direct Advisors on our team, it gives us the ability to leverage their expertise for Hub's Construction Specialty practice and accelerate growth for both Hub and Direct Advisors," says Kirk Chamberlain, executive vice president and chief marketing officer of Hub's Construction Specialty. He says the partnership "will provide our clients with access to unique tools and expertise around prevailing wage claims for publicly funded projects." 
President and co-founder Thomas Santa Barbara, co-founder Jeff Bennet and the Direct Advisors team will join the Hub RPW team in New York. 
Direct Advisors was represented by Wise Rhino Group for the transaction.