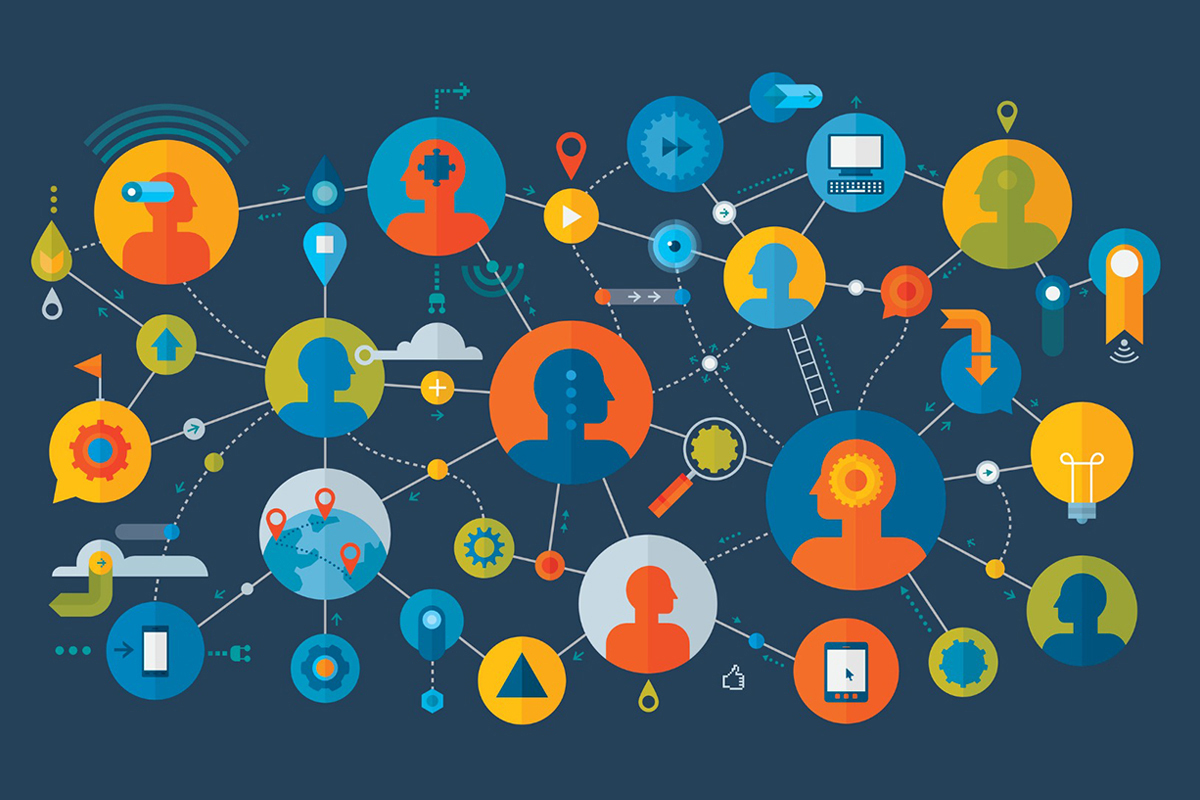 Schroders Announces Strategic Changes to U.S. Distribution Team
Global asset manager Schroders has announced new hires and leadership changes to the American distribution team.
Tiffani Potesta will be taking on the role of head of U.S. distribution, overseeing strategy and implementation for distribution across regions. Potesta will continue serving in her current role as chief strategy officer, in which she oversees marketing, product and sustainability.
Mike Swinney has joined Schroders as consultant relations director, reporting to Marni Harp, head of consultant relations. Swinney brings nearly two decades of experience in the financial services industry; most recently, he served as a consultant director at Thompson, Siegel & Walmsey.
Andrew Higginson has joined as institutional sales director, reporting to Matt Balanda. He has worked in institutional investing since 2006, managing distribution and business development at firms such as Muzinich & Co. and GAM.
Additionally, Jennifer Horne, who previously served as head of client relationship management, will take on a new role as regional head of institutional in the Tri-State region and Pennsylvania. Nick Thompson, previously alternatives institutional director, has been promoted to head of private asset sales, reporting to Potesta. Joel Schiffman will take on the role of head of strategic partnerships, where he will focus on driving new revenue opportunities across strategic areas of growth with distribution partners, reporting to Potesta.
Strategic Financial Solutions Joins Commonwealth Financial Network
Commonwealth Financial Network, a national firm providing financial advisers with integrated business solutions, announces the addition of Strategic Financial Solutions from Cedar Rapids, Iowa, to its network of independent financial advisers. Formerly with Principal Securities Inc., advisers Larry Witzel, Bert McClintock, Brian Brandt, Jeff Haugse, Jordan Kuehner, Steven Bragg and David Spanier, along with their extensive team of support staff, bring with them approximately $1.4 billion in total assets.
Strategic Financial Solutions focuses on corporate retirement plan guidance, individual wealth management and comprehensive planning for clients near or in retirement. 
NexPoint Distribution Team Makes Four New Hires in July
NexPoint, an alternative investment specialist, has announced the addition of four new sales and marketing professionals as the firm expands its distribution capabilities in real estate and other alternative investment offerings. NexPoint has added six new hires to its distribution team in the first half of 2022.
Among the new hires is Katie Shook, who joins NexPoint as national accounts director. Shook was previously a national accounts strategy team lead at Clir Capital, where she managed the firm's broker/dealer partnerships and developed new opportunities. Before Clir she was with CNL Securities for seven years, where she was associate vice president of key accounts. Shook holds FINRA Series 7 and 63 licenses.
NexPoint has also added multiple sales directors in the last month.
Tracy Mousner joined NexPoint as regional sales director for Arizona, Utah and New Mexico. Previously, he was vice president of capital markets at Peachtree Hotel Group. Prior to joining PHG, Mousner spent over 13 years as an independent broker/dealer wholesaler specializing in alternative investments and portfolio growth. He holds FINRA Series 22, 62 and 63 licenses.
James Rea joined NexPoint as regional sales director for Florida and Georgia. He has over 20 years of experience overseeing sales, research and marketing for a broad array of financial products with firms such as GE Capital, CNL, Bourne Seniors Housing and Red Oak Capital Holdings. Rea holds FINRA Series 7, 22 and 63 licenses and a Florida Real Estate Sales Associate license. He has completed all courses 101 through 104 for his CCIM designation.
Dan Thomas joined NexPoint as regional sales director for Colorado, Wyoming and Montana. He has over two decades of experience wholesaling mutual funds, exchange-traded funds, separately managed accounts, annuities and alternative investments to independent brokers, banks and registered investment adviser channels. Thomas began his career in financial services in 1994 as a broker with Charles Schwab. He holds FINRA Series 7, 63 and 66 licenses.
SEI Names New Family Office and Regulatory Services Leader
SEI has announced that executive vice president Sandy Ewing has been appointed to lead the company's family office and regulatory services, where she will work with SEI's business segment leaders to advance business opportunities and execute growth strategies for these offerings in existing and new markets. A 27-year SEI veteran, Ewing will continue to report to CEO Ryan Hicke and brings more than 40 years of financial services experience spanning the wealth management, trust, custody and securities servicing industries.
SEI family office services delivers technology and outsourced services, including the Archway Platform, that support the accounting, investment management and reporting functions of family offices, private banks, private wealth advisers and alternative asset managers. SEI regulatory services helps investment managers and institutions meet reporting and compliance requirements for pooled vehicles, alternative vehicles, separate accounts, sovereign wealth funds, family offices and more.
Ewing previously served as head of TRUST 3000 for SEI's private banking business, leading business development, relationship management, service delivery and project and solution management. She also serves as a board member for the SEI private trust company. Prior to joining SEI, Ewing built her career through management positions at two large regional banks. 
Ewing is an executive board member and treasurer for New Leash on Life USA and a board trustee for the Eluna Network. 
Security Benefit Adds New Financial Institutions Director 
Security Benefit, a provider of retirement planning products and solutions, has announced that Michael Dolaher has joined as director, financial institutions. Dolaher will oversee relationships with banks and financial institutions and aid in new business development. He will report directly to Mike Maghini, vice president, head of national accounts. 
Dolaher will be responsible for approval and positioning of Security Benefit's fixed, fixed index and variable annuity products, and will function as the primary contact and relationship manager for large, national and regional financial institutions. 
Dolaher has previously held a variety of key national accounts and strategic relationship roles during his career. Prior to joining Security Benefit, he served as strategic relationship manager, broker/dealer sales, at SIMON Markets. He previously held leadership positions with the Pacific Life Insurance Company, Genworth Financial and Sun Life Financial.
Dolaher earned a bachelor's degree from the University of New Hampshire and an MBA from Suffolk University. He holds FINRA Series 7, 6, 63 and 26 licenses, as well as a Life, Accident and Health license. 
Creative Planning Acquires Wipfli Financial Advisors
Wipfli Financial Advisors, the wealth management and investment advisory affiliate of Wipfli LLP, has announced it has reached an agreement to join registered investment adviser Creative Planning LLC. Wipfli Financial Advisors has $5 billion in assets under management and brings 95 new employees into the Creative Planning fold, including Wipfli Financial Advisors CEO Jeff Pierce. Wipfli LLP will maintain a significant minority ownership stake in the venture.
Wipfli LLP started Wipfli Financial Advisors in 1999 with a mission to make objective, fiduciary focused financial advice available to the everyday investor. During the past two decades, Wipfli Financial Advisors has taken this mission across the country to help a range of clients feel confident in their financial future, from individual investors and families to business owners, nonprofits and foundations.
The transaction includes Wipfli Financial Advisors' digital investment solution, Avid, as well as its retirement plan services group. They will complement Creative Planning's recent acquisition of Lockton Retirement Services and its emerging wealth division.
With its latest acquisition, Creative Planning manages or advises on over $225 billion in assets across 50 states and 65 countries, with continued plans for growth throughout the year.
Transaction terms were not disclosed, and the timing of closing is subject to certain approvals and conditions. Ardea Partners LP served as exclusive financial adviser to Wipfli Financial Advisors, and Alston & Bird served as legal counsel.