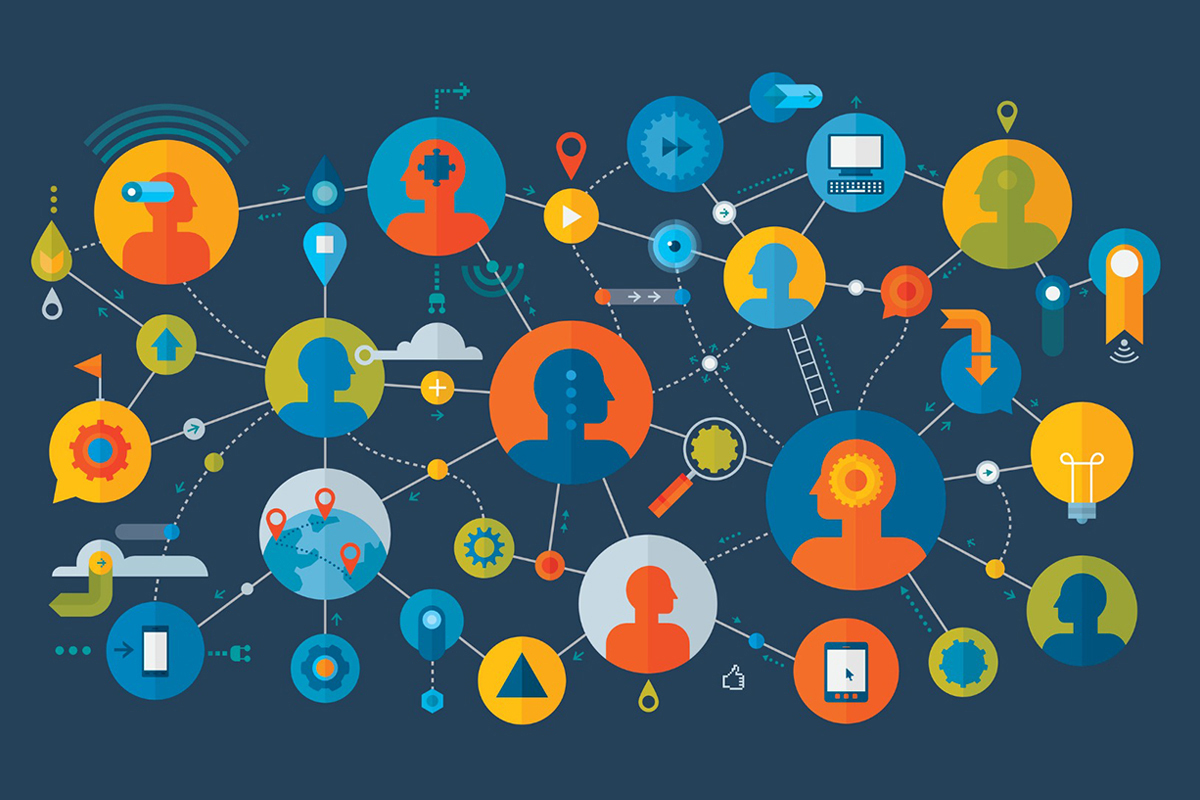 Carillon Tower Advisers to Rebrand as Raymond James Investment Management
Carillon Tower Advisers, an asset management company and wholly owned subsidiary of Raymond James, has announced that it will be changing its name this fall to Raymond James Investment Management.
The new brand name is meant to emphasize the alignment of Raymond James Investment Management's values, culture and reputation with its parent company.
The asset manager's boutique affiliate partners—Chartwell Investment Partners, ClariVest Asset Management, Cougar Global Investments, Eagle Asset Management, Reams Asset Management and Scout Investments—will retain their individual brand identities and the new name will have no impact on the operations, portfolio management or independence of the investment teams.
In addition, the branding for the firm's mutual fund offerings, the Carillon Family of Funds, will remain unchanged.
J.P. Morgan Asset Management Hires Senior Investment Specialist
J.P. Morgan Asset Management has announced the hire of Daniel Yem as a senior investment specialist to support the firm's retirement solutions team. Yem will be based in New York and report to Daniel Oldroyd, head of target-date strategies.
Yem will be responsible for business and product strategy across the firm's defined contribution business, including product innovation across J.P. Morgan's target-date and retirement income strategies.
Yem joins J.P. Morgan Asset Management from BlackRock, where he served as head of product innovation within the firm's retirement group, responsible for defining and driving the product agenda for the U.S. defined contribution business. Prior to his time at BlackRock, he served as defined contribution product manager at AllianceBernstein, where he was responsible for managing their suite of lifetime income strategies and custom target-date funds.
Yem earned a Bachelor of Science in finance from Northeastern University. He has also earned the Chartered Financial Analyst designation.
GW&K Announces Changes to Executive Leadership
GW&K Investment Management, an investment management firm offering active equity and fixed-income investment solutions, has announced that Harold Kotler is stepping aside as CEO. He has been named chairman of the firm and will continue to serve on the executive committee. Effective July 1, Thomas Powers and Bill Roberts will become co-CEOs.
Kotler, a founder of the firm, became CEO in 2006. Under his leadership, the firm has grown to provide a broad spectrum of investment strategies across multiple asset classes.
In a statement about the move, Kotler said the shift will give him more time to focus on the things he loves most: managing client relationships, chairing the investment committee, engaging in economic debates, helping to set the tone and culture of the firm and mentoring new associates. 
Powers and Roberts joined GW&K in the mid-1990s and were appointed co-presidents in 2006. Powers will continue to oversee the firm's sales, marketing and relationship management functions. Roberts will continue to be responsible for the firm's business operations, including finance, compliance, information technology, operations, human resources and administration.
Powers joined GW&K in 1996 from The Boston Company to lead the firm's sales and marketing efforts. He is a member of the firm's executive, management, investment and environmental, social and governance committees.
Roberts joined the firm in 1994 from Felton Berlin as a vice president and director of operations, and he has been responsible for establishing GW&K's strategic plan and managing the firm's overall business operations. He sits on several committees at GW&K, including its executive, management, investment, brokerage and cybersecurity committees.
IPX Retirement Expands Recordkeeping Team
IPX Retirement, home of the IPX recordkeeping platform and force-out Safe Harbor IRA, has recently added three retirement plan experts to its tax-exempt recordkeeping team.
Kim Youngerman joins the firm as a vice president of business development. She is an experienced financial services professional focusing on retirement plans in the not-for-profit, governmental and tax-exempt markets. Youngerman has worked in business development for MetLife, The Hartford, MassMutual and MissionSquare. Her background includes extensive experience with church plans and tribal plans.
Brian Dawson joins IPX Retirement as a senior vice president, operations. Dawson has worked in the retirement plan industry for more than 10 years and has experience with the unique operational aspects of multi-provider, multi-product retirement plans that are commonly found in the nonprofit and governmental space.
Finally, Aston Blake joins the firm as a senior sales consultant, bringing over 30 years of experience to help retirement plan advisers and third-party administrators develop, enhance and streamline their retirement plan practices within the tax-exempt markets. Blake previously worked in the not-for-profit divisions of Mass Mutual Retirement Services and Empower Retirement.
All three will focus primarily on the distribution and onboarding of the IPX Retirement flagship recordkeeping platform, Investment Provider Xchange.
Austin Capital Retirement Plan Services Rebrands to RetireBetter
Independent retirement plan third-party administration and recordkeeping firm Austin Capital Retirement Plan Services LLC has announced it will rebrand to RetireBetter on July 1, with the goal of better reflecting its core mission of helping individuals prepare for retirement. Based in Dallas, RetireBetter has been providing services to corporate and individual clients for almost 30 years.
RetireBetter provides corporate retirement plan services including 401(k), 403(b), 457, non-qualified deferred compensation plans, cash balance plans and health savings accounts. The firm also offers individual retirement accounts and individual 401(k) plans for individual investors.
Lockton Hires New Director of Compliance Services
Lockton Companies has announced the hiring of Beth Latchana as director of compliance services. Latchana will lead Lockton's team of attorneys who assist clients in navigating the increasingly complex benefits compliance landscape.
Latchana is an expert in all areas of employee benefits compliance. She joins Lockton after spending more than 23 years at a private law firm in Lansing, Michigan, where she focused on core health and welfare benefits.
Latchana is a graduate of the University of Notre Dame Law School and is heavily involved in her local community.
SageView Opens Seattle Office
SageView Advisory Group has announced the expansion of its Pacific Northwest presence with a new office in Seattle.
The Seattle office will be led by managing director Jon Chambers and senior retirement consultant Tina Alexander Chambers, who have recently relocated from Northern California. They will continue to service their many Bay-area and national clients from their new location while expanding the firm's presence in the Seattle market.
The Seattle office complements another SageView Pacific Northwest office in Portland and will initially focus on institutional retirement advisory services.
Prime Pensions Acquires Northwest Retirement Plan Consultants
Prime Pensions LLC, a portfolio company of Mill Point Capital LLC, has announced that it has acquired Northwest Retirement Plan Consultants LLC, a provider of retirement plan design, administration and consulting services.
NWRPC is a provider of third-party retirement plan compliance and administration services to small and medium-sized businesses. Key services include plan design and implementation, annual administration, consulting and other actuarial services to ensure its clients are compliant with the U.S. Department of Labor, IRS and other regulatory organizations. The company is headquartered in Puyallup, Washington, and primarily operates in the Northwestern United States.
Mesirow Names First Female CEO
Mesirow, an independent, employee-owned financial services firm, has announced the appointment of Natalie Brown as CEO following a unanimous vote by the firm's board of directors. Brown becomes the sixth CEO of Mesirow in its 85-year history and the first woman to serve in the role.
As part of the succession plan, Richard Price transitions from chairman and CEO to the role of executive chairman. Over the course of 50 years with Mesirow, Price has been a driver of the firm's vision, serving in prior years as president and chief operating officer and president of insurance services. He has been a member of the Mesirow board of directors since its inception in 1987 and, as executive chairman, will remain actively involved in organizational strategy, civic and community engagement and the firm's focus on diversity, equity and inclusion.
Brown joined Mesirow in 2018, most recently serving as the firm's president. Prior, she was chief financial officer and chief administrative officer. In recent years, Brown has advised the firm's board of directors and businesses on financial, operational and organizational strategy, playing a pivotal role in recent lift-in acquisitions, key senior hires and technological innovation. She has also acted as liaison between Mesirow business leaders and corporate services to drive strategic alignment with firm initiatives.
In their new roles, Price and Brown will continue to work closely together, and with the Mesirow board of directors, in establishing firm vision and direction, investing in existing businesses, seeking strategic acquisitions and seeding new ventures.
Brown is currently a member of the Mesirow board of directors and is deeply involved in the firm's employee resource groups and community engagement initiatives.
Before joining Mesirow, Brown spent 18 years at Nuveen, where she held senior accounting, finance and investor relations roles. She spent the early part of her career in finance and accounting at Kraft Foods and KPMG. She has a Bachelor of Science in accounting from Indiana University's Kelley School of Business and an MBA from the University of Chicago's Booth School of Business.