Compliance Consult
PTE 2020-02 cannot resolve all conflicts of interest.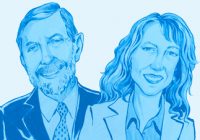 ERISA vista
PTE-2020-2 allows for circumstances that outweigh an IRA's costs.
Trendspotting
A new DC plan may be the better choice when a person changes jobs.
Data & Research
Forty-two percent don't even know it is possible to keep assets in a plan once one leaves an employer.