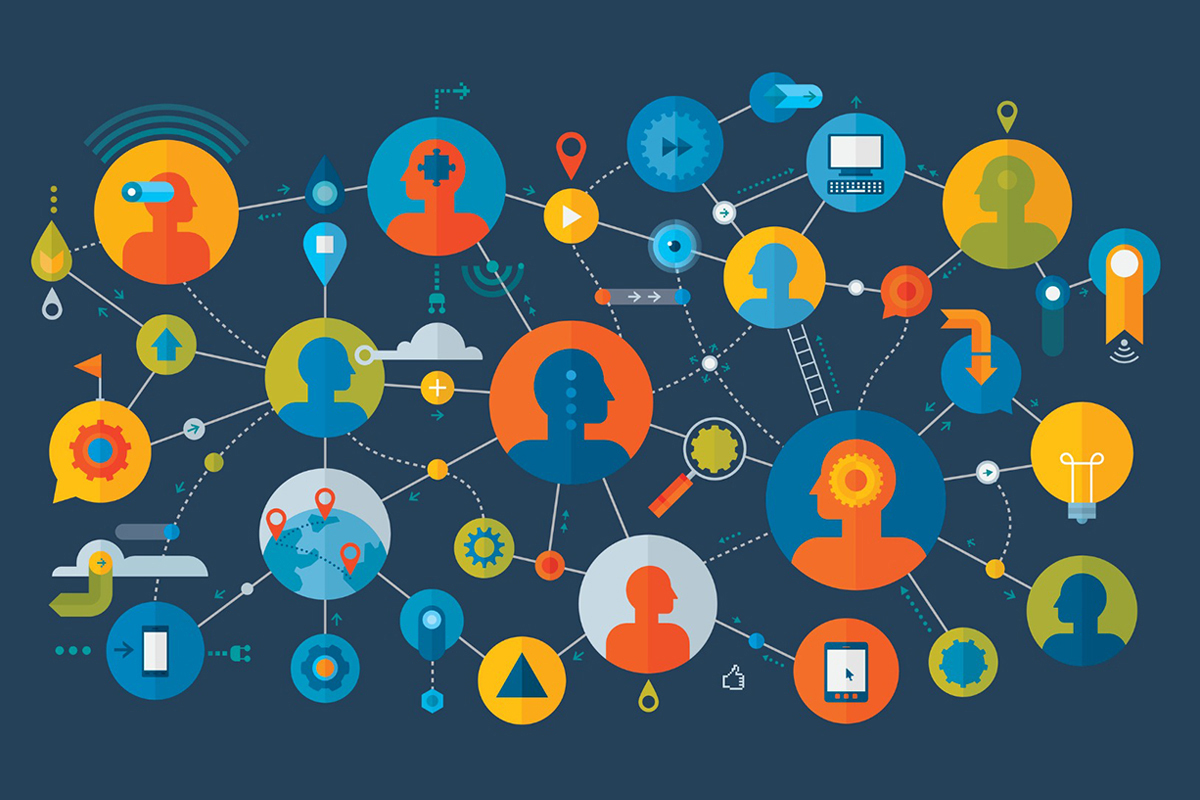 Arthur J. Gallagher & Co. Signs Agreement to Acquire M&T Insurance Agency
Arthur J. Gallagher & Co. has announced it has signed a definitive agreement to acquire Buffalo, New York-based M&T Insurance Agency, Inc., an indirect subsidiary of M&T Bank Corporation. In connection with the transaction, Gallagher will become the preferred insurance broking partner of M&T Bank. The transaction is subject to regulatory approval and is expected to close during the fourth quarter of 2022.
Founded in 1955 and operating under its current name since 2005, MTIA is a retail insurance agency offering an array of property and casualty products, customized group benefits and surety solutions to clients in the Northeast and mid-Atlantic. John Rumschik, Bart Kresse, Zachary Howe and their teams will operate under the direction of Patrick Kennedy, head of Gallagher's Northeast region retail property/casualty brokerage operations.
Moss Adams to Combine with Kurtz & Company
Moss Adams, an accounting, consulting and wealth management firm, has announced it agreed to combine with Kurtz & Company, P.C., a certified public accounting firm located in Dallas. Under the asset purchase agreement, the Kurtz & Company team, including its founder and owner, David Kurtz, and 18 employees, will join Moss Adams, effective December 1. Kurtz & Company's client relationships will also transition to Moss Adams.
Established in 1992, Kurtz & Company provides accounting and federal and state income tax return preparation, compliance and planning services for domestic and foreign partnerships, limited liability companies and corporations, with a strong focus on real estate.
The Kurtz & Company team will join the Moss Adams team at its Dallas-Fort Worth office.
OneDigital Acquires HealthWorks
OneDigital, an insurance brokerage, financial services and HR consulting firm, has joined forces with HealthWorks, LLC, a Chicago-based insurance adviser focusing primarily on Medicare recipients.
In addition to delivering an entirely new offering and service to OneDigital's clients, this acquisition seeks to build upon OneDigital's recent growth in insurance, financial services and HR consulting through a series of solution expansions, organic growth and merger and acquisition activity. The acquisition of HealthWorks reshapes the boundaries of OneDigital's individual-facing solution to help cover employees from the day they are hired through retirement. 
Hub Announces Two Acquisitions
HUB International Limited, a full-service global insurance brokerage and financial services firm, has acquired the insurance brokerage and investment advisory businesses of Quintes Financial Services, LLC and Quintes Administrative and Insurance Services, Inc. Terms of the transaction were not disclosed.
Located in Northern California, Quintes provides retirement planning and wealth management services. Quintes designs, implements and manages a wide range of qualified retirement plans including 401(k), 403(b) and 457(b) plans, and defined benefit and cash balance plans.
Mark Laughton, vice president, and the Quintes insurance brokerage and investment advisory team will join Hub central and Northern California.
Hub has also announced that it has acquired the assets of Guide Insurance Services, Inc. Terms of the transaction were not disclosed.
With offices in Lynden, Colville and Republic, Washington, Guide Insurance Services has been providing commercial and personal insurance solutions to individuals and businesses in the region. Owners Joel Kok and Brett Kok, and the Guide Insurance Services team will join Hub Northwest.
Guide Insurance Services was represented by Marsh Berry for the transaction.
Wealth Enhancement Group Acquires Scroggins Wealth Management
Wealth Enhancement Group, an independent wealth management firm with over $57.7 billion in total client assets, has acquired Scroggins Wealth Management, an independent registered investment adviser with offices in New Lenox, Illinois; Naples, Florida; and Fort Myers; Florida. Scroggins Wealth Management's team oversees more than $370 million in client assets.
Established in 1998, Scroggins Wealth Management provides comprehensive wealth management services to its clients. Led by Michael Scroggins, the team is comprised of four advisers and six support staff members.
Mercer Advisors Announce Two Acquisitions
Mercer Global Advisors, Inc. has acquired The Asset Advisory Group, Inc. TAAG is a wealth management firm located in Cincinnati, Ohio, that serves approximately 160 clients with assets under management of approximately $370 million.
Jeannette A. Jones founded TAAG in 1988 and she and her partner, David E. Workman, president, have been helping their clients achieve financial freedom through comprehensive wealth management and financial planning.
TAAG was exclusively represented by Park Sutton Advisors, LLC, a business adviser and investment banker in the RIA space.
Mercer Advisors has also announced the acquisition of Goldstein Munger + Associates, Inc. Goldstein Munger, a wealth management firm focused on serving ultra-high-net-worth clients, is located in San Ramon, California, with AUM of approximately $1 billion.
Richard Goldstein, principal, has been a CPA for over 40 years. He founded R. M. Goldstein Accountancy Corporation in 1979 from which GoldsteinEnright Financial Advisers, Inc. was created, and which is now known as Goldstein Munger. Robert Munger, principal, joined the firm and partnered with Goldstein to help build the "family office" they are today.
Goldstein Munger was exclusively represented by DeVoe and Company, a leading business adviser and investment banker in the RIA space.
Edelman Financial Engines Acquires RIA Herrmann & Cooke
Edelman Financial Engines, an independent wealth planning and investment advisory firm, has acquired Herrmann & Cooke Wealth Management, a fiduciary RIA that provides a comprehensive suite of financial and wealth management services.
Headquartered in Danville, Calif., Herrmann & Cooke manages over $490 million for approximately 600 clients, providing financial planning, retirement planning, investment management, and estate planning services.
This transaction follows the August 1, acquisition of Smart Investor, and the 2021 acquisition of Washington-based Viridian Advisors.
Baker McKenzie served as EFE's counsel in connection with the transaction. Greenan, Peffer, Sallander & Lally served as Herrmann & Cooke's counsel.
EP Wealth Advisors Acquires Minot Wealth Management
EP Wealth Advisors, LLC, an RIA that provides clients with personalized service through integrated financial planning, investment management, and tax and estate planning, has established an East Coast presence for the firm through the acquisition of Westwood, Massachusetts-based Minot Wealth Management, LLC.
Minot is a fee-only RIA that specializes in comprehensive financial and estate planning and portfolio development tailored to the unique needs of its client base. Led by managing directors Brian Mulvey, Patrick Donovan and William Corcoran, the firm has grown organically to approximately $1.1 billion in AUM. All three Minot leaders will assume the role of managing director and partner at EP, and Minot's staff members will also join the EP team.
This acquisition marks EP Wealth's 24th partnership in a five-year period. Since taking a minority investment from Wealth Partners Capital Group in July 2017, EP Wealth has partnered with firms in California, Washington, Colorado, Arizona, Illinois, Texas and Utah and now Massachusetts. Earlier this year, the firm announced the acquisitions of Vantage Advisors (St. George, Utah), Klein Financial Advisors (Newport Beach, California) and Coulston Financial Services (San Francisco Bay Area).
The acquisition of Minot Wealth Management closed on September 23. Financial and legal terms of the deal will not be disclosed.
Security Benefit Promotes Independent Broker Dealer Manager
Security Benefit, a provider of retirement planning products and solutions, has announced that Brianne Johnson has been promoted to national accounts manager for independent broker dealers. Johnson will oversee key relationships with large scale independent broker-dealer distribution partners and aid in new business development. She will report directly to Mike Maghini, senior vice president, head of national accounts.
Johnson will be responsible for developing strategic partnerships and helping nurture and drive incremental and sustainable sales opportunities and business growth. Part of the role will also include executing a variety of corporate initiatives on behalf of Security Benefit.
Johnson has a background in retail banking and financial services and joined Security Benefit in 2013. She has worked with independent financial professionals across the country in a consultative role on individual retirement savings, annuity sales and qualified retirement plans. Most recently she managed relationships with the National Education Association Member Benefits, Association of School Business Officials International, and the International Association of Fire Fighters.
Johnson earned her Bachelor of Science in business administration from Kansas State University, and her MBA from Washburn University of Topeka, Kansas. She is a Retirement Income Certified Professional, a Certified Fund Specialist, and holds FINRA Series 6, 63, and insurance licenses.
Lockton Launches New People Solutions Practice
Lockton Companies, an independent insurance brokerage and consulting group, has announced its employee benefits practice has become Lockton People Solutions.
Lockton's People Solutions practice seeks to helps organizations become more successful by delivering a suite of solutions to meet the needs of companies operating in today's environment.
Lockton's People Solutions practice consists of solutions supporting clients in the areas of employee experiences and engagement, total rewards and benefits, and measurement and management of their programs.
Guidehouse Completes Acquisition of Grant Thornton's Public Sector Advisory Practice
Guidehouse, a portfolio company of Veritas Capital and global provider of consulting services to the public and commercial sectors, has announced the completion of its acquisition of Grant Thornton's Public Sector Advisory practice.
The acquisition seeks to bolster Guidehouse's consulting expertise across financial services, energy, health, national security and defense, while deepening its capabilities with solutions in areas that include finance, human-capital management, information technology, data analytics and performance management.
The transaction was announced August 22. Baird served as exclusive financial adviser to Guidehouse and Veritas Capital, and Milbank LLP and Covington & Burling LLP served as legal counsel. Deutsche Bank Securities served as exclusive financial adviser to Grant Thornton, and Morrison & Foerster LLP and Akerman LLP served as legal counsel.
Groom Law Group Expands Health Practice with New Principal
Groom Law Group, Chartered has announced that Xavier Baker has joined the firm as a principal in the health services practice group. Baker brings to Groom expertise as a seasoned health industry regulatory lawyer and most recently was a principal at a large national law firm. 
Baker's practice runs the gamut of federal and state laws regulating insurers and managed care companies. He supports health plans with strategic counseling, product design and compliance, government investigations, and as a subject matter expert on health controversy matters. Some areas of specific focus include mental health parity, the Affordable Care Act, Medicare Advantage, Medicaid managed care, and commercial health insurance regulation.
Multnomah Group Acquires Pacific Retirement Partners
Multnomah Group and Pacific Retirement Partners have announced the merger of Pacific Retirement Partners into Multnomah Group. This combination brings the Pacific Retirement Partners team to Multnomah Group to continue to serve clients while allowing Multnomah Group to extend its consulting services into the emerging employer market.
As part of the merger, Joe Fleishman and Charles Warren will become equity-owning principals in Multnomah Group.
Raymond James Investment Management Completes Rebrand
Raymond James Investment Management, an asset management company and wholly owned subsidiary of Raymond James, has announced that its new brand identity is now effective. The company, formerly known as Carillon Tower Advisers, initially announced the new brand name in June.
The Raymond James Investment Management identity, which is now reflected in the company's physical and digital brand assets, reinforces the alignment of culture and values with Raymond James, while enhancing overall brand awareness to position the company for future growth and expansion.
Raymond James Investment Management's boutique investment managers—Chartwell Investment Partners, ClariVest Asset Management, Cougar Global Investments, Eagle Asset Management, Reams Asset Management (a division of Scout), and Scout Investments—continue to retain their individual brand identities, operations, portfolio management, and the independence of their investment teams.
Neal Gerber Eisenberg Adds to Labor and Employment Group with New Partner
Neal Gerber Eisenberg has announced the addition of Kristin Michaels as a partner in the labor and employment practice group. Most recently, Michaels served as chief legal counsel of a national media company.
Michaels advises clients on all aspects of labor and employment law with significant experience in labor relations, employment advice and counseling, and mergers and acquisitions. She has handled hundreds of matters before the National Labor Relations Board, arbitral tribunals, and employment litigation cases involving claims of harassment and discrimination, wage and hour violations, and breach of restrictive covenants.
She also represents clients in litigation related to Title VII of the Civil Rights Act through the Fair Labor Standards Act. She regularly counsels clients on internal investigations of claims of harassment and discrimination.
Michaels received her J.D. from Northwestern University Pritzker School of Law and her B.A. from Marquette University, magna cum laude. Previously, she was a partner at McDermott, Will & Emery.
Healthcare Litigation Attorney Joins Dorsey & Whitney
International law firm Dorsey & Whitney LLP has announced that Nick Pappas has joined as a partner in the health care litigation group in New York.
Pappas joins Dorsey from Weil, Gotshal & Manges, LLP, where he was a partner for many years. His practice concentrates on the defense of class actions challenging the administration of health care benefit plans, 401(k) plans and defined benefit plans. He also focuses on the full spectrum of complex employment litigation matters, including in relation to antidiscrimination laws, restrictive covenant agreements and executive employment agreements.
Lincoln Financial Group Names Retirement Plan Services Product Senior Vice President
Lincoln Financial Group has announced that Matt Condos has been named senior vice president, retirement plan services product. Condos will report to Ralph Ferraro, president of retirement plan services, and will join the company's corporate leadership group. In this role, Condos will be responsible for leading the strategic direction of the product solutions team for Lincoln's Retirement Plan Services business.
Condos joined Lincoln Financial in 2017 as vice president, retirement plan services product management. During his tenure he has led several key initiatives for the business, including the rollout of a suite of in-plan guaranteed income products following the passage of the SECURE Act, the launch and expansion of Lincoln Financial's YourPath risk-based target date portfolios and expanding Lincoln's stable value solution. Prior to joining Lincoln, he held senior leadership positions in the Retirement business at Voya during his 12-year tenure.
Condos earned a bachelor's in business administration from Bryant University, is a Fellow of the Society of Actuaries, and is FINRA Series 7, 26, 63, 86 and 87 registered.
Mercer Appoints U.S. Investments and Retirement Leader
Mercer, and a business of Marsh McLennan, has named Marc Cordover as U.S. investments and retirement leader. Previously Mercer's East wealth market business leader, Cordover will also join Mercer's global wealth and U.S. and Canada leadership teams. Cordover will have oversight of the firm's range of investment and retirement solutions. Based in Atlanta, he will report to Pat Tomlinson, president, U.S. and Canada, effective immediately. Cordover will succeed Chris Mahoney, who was recently appointed Global defined benefits/defined contributions leader.
Cordover brings over 25 years of experience in market leadership roles and client management. Since joining Mercer in 1996 as an analyst in the retirement business, he has held a variety of leadership roles, including Houston office business leader, central market business leader, and U.S. and Canada retirement sales leader. Cordover holds a Bachelor of Science in statistics from the University of Florida and a Master of Actuarial Science from Georgia State University.
Ninety One Appoints Northeast Head of Institutional
Ninety One has announced the appointment of Gregg Abramson as head of institutional, Northeast, based in New York. Abramson will be responsible for all aspects of Ninety One's engagements with institutional asset owners and respective consultants in the region and be a member of the North America client group's leadership team. Abramson will work closely with the team, including Jordan Miller, Vice President, Institutional, Northeast, to serve clients and drive new opportunities. 
Abramson joins Ninety One from Goldman Sachs Asset Management where he served as managing director, client solutions and capital markets. In this role, he provided customized investment solutions to several of the firm's most sophisticated U.S. institutional clients including large pension plans, public funds, endowments and foundations. He previously was a director at Commonfund Asset Management and began his career at Lazard Asset Management. Abramson received a Bachelor of Arts in history from The University of Wisconsin – Madison and a Master of Business Administration in finance from New York University.
Voya Investment Management Appoints Firm's First Global CIO
Voya Investment Management, the asset management business of Voya Financial, Inc., has announced that Matt Toms has been appointed to the newly created role of global chief investment officer.
Toms, who has served as CIO of fixed income for Voya Investment Management since September 2016, will now lead the firm's more than 300 investment professionals who are managing approximately $330 billion in assets under management across fixed income, equities, multi-asset solutions and alternative strategies. He will continue to report to Christine Hurtsellers, chief executive officer, Voya IM.
The fixed income investment team will continue to report to Toms, who will maintain his current portfolio management responsibilities. In addition, Chris Lyons, will take on an expanded role as head of private fixed income and alternatives. Lyons had most recently served as group head of private credit and will continue to report to Toms.
Vincent Costa and Paul Zemsky will continue in their CIO roles overseeing equities and multi-asset solutions, respectively, and will now both report to Toms.
Prior to becoming CIO of fixed income, Toms oversaw the investment teams responsible for investment-grade corporate, high-yield corporate, securitized products, mortgage-backed securities, emerging market debt and money market strategies. Prior to joining Voya IM, Toms worked with Calamos Investments, where he established and grew its fixed income business. He also previously held roles with Northern Trust and Lincoln National.
Voya IM also announced today several future changes to its investment teams:
Michael Pytosh, who has served as co-CIO with Costa overseeing Voya IM's equities platform and Jeffrey Bianchi, who has served as a portfolio manager on several of Voya IM's growth equities strategies, will be leaving the firm at the end of 2022. Effective January 1, 2023, Leigh Todd, will serve as the lead portfolio manager for Voya IM's equities growth strategies. Todd will work closely with Kristy Finnegan, who will continue to serve as a portfolio manager on the firm's growth strategies.
Richard Johnson, who joined Voya IM in connection with the firm's acquisition of the investment advisory business and certain other assets of small cap growth specialist Tygh Capital Management in January 2022, will retire in June 2023. Michael Coyne, who also joined Voya IM from the Tygh team earlier this year, will lead the small cap equities team upon Johnson's retirement.
Jeff Bakalar, senior managing director, group head and CIO of Voya IM's leveraged credit group, will retire in April 2023. Bakalar will be succeeded by Mohamed Basma, who has been named head of leveraged credit. Basma most recently served as managing director, head of senior loans and global CLOs.