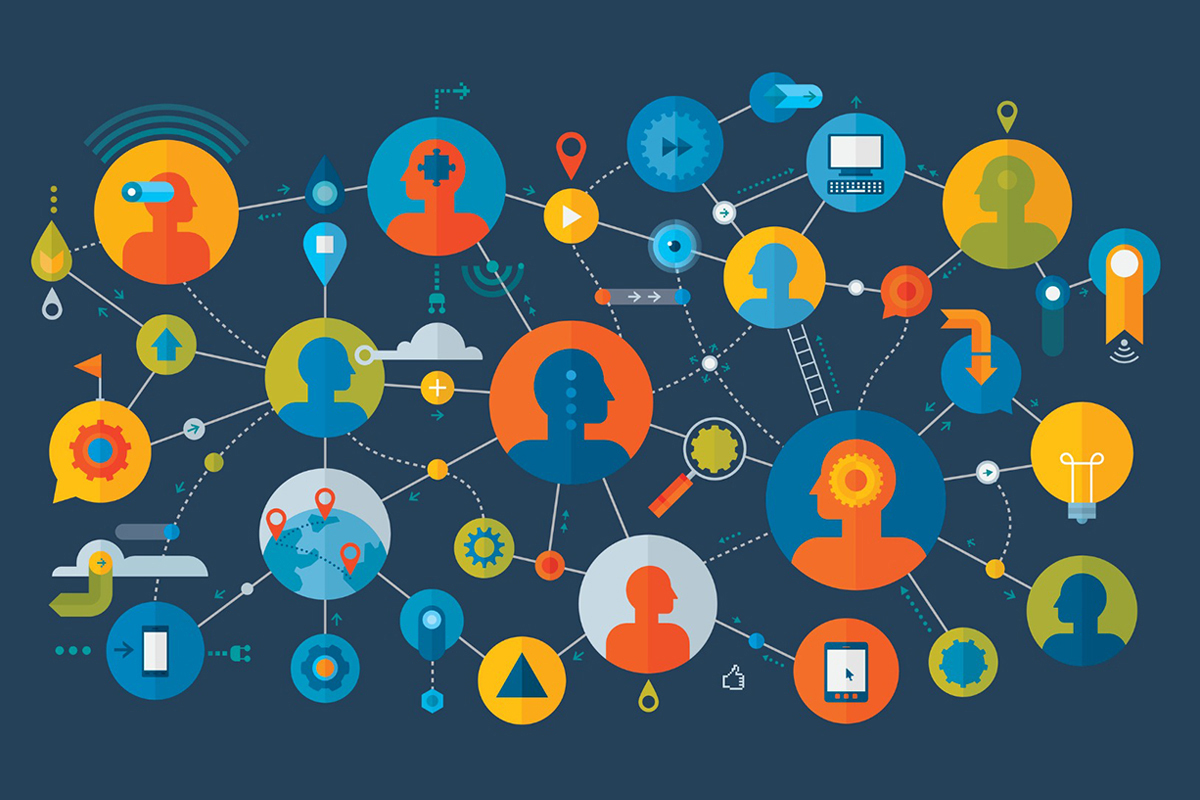 Pontera Appoints Its First Chief Marketing Officer
Pontera, a financial technology company, has announced that it has appointed Nicole Zheng as chief marketing officer. As the company's first CMO, Zheng will further develop and execute the go-to-market strategy for Pontera's software platform, which enables financial advisers to securely monitor and trade retirement accounts. Her initial initiatives include recruiting top talent and implementing scalable marketing programs to deliver resources to advisers so they can grow their assets under management and produce better financial outcomes for clients on the Pontera platform. 
Zheng brings more than 10 years of marketing leadership and strategy experience to Pontera. She most recently served as president and CMO at Minim, an intelligent networking software and device company that she co-founded. At Minim, she helped lead the company from $0 to $55 million in net annual revenue through a multi-faceted go-to-market strategy, merger, rebrand, Nasdaq uplist and public offering. Zheng currently serves as advising CMO at tech startup Aliro Quantum and previously held the title of CMO at cloud software companies Antidote Technologies and OnSIP.  
Pacific Life Announces New Head of Defined Contribution Lifetime Income 
Pacific Life has named Michael Oler as head of defined contribution lifetime income for Pacific Life's Institutional business. He will report to senior vice president and head of institutional customer solutions group Paul Hance. 
Oler's entire career has been in the financial services industry. After earning his bachelor's in economics from Rutgers University, he began his career at PricewaterhouseCoopers, where he was responsible for the administration and recordkeeping of 401(k) plan clients. 
Oler then served as a director at MetLife, where he led project management for new product implementations and strategic partnerships for their institutional income annuities business. Later, he joined BlackRock as a director, and was responsible for the product development and implementation of BlackRock's retirement income strategies in both the defined contribution and retail adviser channels. Most recently, Oler served as retirement income product manager at T. Rowe Price, where he partnered with investments, distribution and marketing to develop and launch retirement income solutions. 
Buck Appoints U.S. Regional Market Leaders 
Buck, an integrated human resources, pensions and employee benefits consulting, technology and administration services firm, has announced the appointment of market leaders in three U.S. growth markets. 
Brandon Bentz has been appointed as Philadelphia/Washington, D.C. market leader. Bentz has more than 20 years of experience in business development and sales operations and will continue to serve as adviser relations leader. 
Jessica Strzepek will serve as New York/New England market leader. Strzepek joins Buck from Korn Ferry, where she served as client director, managing leadership development initiatives for Fortune 500 companies and leading a team of business development managers.  
Tonia Vetter will serve as Southeast market leader. She joins Buck from Mercer, where she was responsible for client delivery excellence and satisfaction. With more than 20 years of experience as a health and benefits consultant, Vetter has helped clients implement innovative health care strategies to optimize their spending and improve outcomes for plan members. 
Northern Trust Creates New Digital Assets and Financial Markets Group Leadership Role 
Northern Trust has announced the appointment of Michael Buzza as global head of network management and market strategy. Buzza, previously Europe, the Middle East and Africa head of market advocacy and innovation research, will oversee the teams dedicated to providing market access and insights across the traditional securities services markets within the digital assets and financial markets group. 
Over the course of 16 years at Northern Trust, Buzza has led strategic agent bank provider selection and was instrumental in a strategic investment in Zodia Custody, an institutional-grade crypto-asset custody solution created in conjunction with Standard Chartered. 
PGIM Quantitative Solutions Makes Senior Appointment, Promotion 
PGIM Quantitative Solutions, the quantitative and multi-asset solutions specialist of PGIM, has announced the appointment of Cyrus Cottin as head of international distribution, and the promotion of Pam Clancy to head of global consultant relations, effective immediately.  
Based in London, Cottin reports to Brian Carroll, PGIM Quant's head of global distribution. In his role, Cottin is responsible for developing and leading PGIM Quant's distribution strategy across Europe and the Asia-Pacific region, as well as driving the expansion across both existing and new relevant markets. Cottin will support distribution efforts across the firm's three key investment platforms: Quantitative Equity, Multi Asset and PGIM Wadhwani. 
Cottin joins from Eastspring Investments, where he was director of distribution, Europe and the Middle East. Prior to this, he was head of distribution, Switzerland, France and Germany, for BrightSphere Investment Group, and held business development roles at Amundi ESG and Amundi Alternative Investments. 
Reporting to Carroll, Clancy oversees a team of five, based across San Francisco, the Midwest, Newark and London. She is responsible for coordinating all global consultant activities and deepening relationships in the consultant community. Based in Newark, New Jersey, Clancy was previously head of US Consultant Relations. 
PGIM Quant also recently appointed London-based Apostolos Katsaris as senior client portfolio manager for the PGIM Wadhwani liquid-alts platform. 
Dorsey & Whitney Names New Partner 
International law firm Dorsey & Whitney LLP has announced that David Tang has joined the firm as a partner in the investment management practice in New York. 
Tang provides regulatory compliance advice to investment advisers, including private fund managers. He assists managers with the design and implementation of best practice compliance policies and procedures covering topics such as personal trading, marketing, insider trading, expert networks, alternative data, best execution, soft dollars, investment allocation, expense allocation, valuation, cross trades, short sales, conflicts of interest, privacy, business continuity, cybersecurity and recordkeeping.  
Tang has successfully represented numerous investment managers through the SEC examination process. He also helps investment advisers prepare for SEC examinations by conducting privileged and confidential mock audits. Tang prepares and advises managers on compliance with new rules, such as the SEC's new marketing rule. He regularly advises investment managers on SEC registration and available exemptions. In addition to regulatory compliance, Tang has deep experience in the formation and representation of private funds. 
Tang joins Dorsey from the Investment Management Group of Seward & Kissel LLP, where he founded and led the firm's regulatory compliance consulting business, providing legal counsel and outsourced support to investment managers. David received his J.D. from UCLA School of Law and his B.A. in economics and history from Binghamton University.