Compliance
The complaint alleges several breaches of fiduciary duty, including retaining poorly performing investments.
Data & Research
EBRI compared accumulated net worth, retirement plan and student loan incidence for Baby Boomers, Generation Xers and Millennials at the same ages.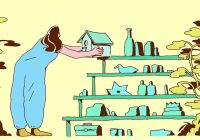 Products
Vanguard to expand ESG lineup; TIAA offers lifetime income for corporate retirement market; and MSCI announces alliance with Menai Financial Group.