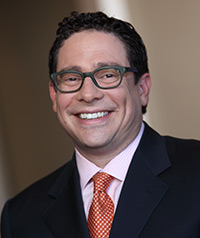 While it sounds like a nice idea, advisers who can select retirement plan investments at their discretion cannot single-handedly solve the problem.  In my opinion, this crisis has nothing to do with investment selection. It can only be addressed by 1) workers saving more money, 2) more effective participant communication, and 3) perhaps by plan design. 
By definition, 3(38) advisers are fiduciaries because they assume discretion, authority and control of the plan's assets. Under the Employee Retirement Income Security Act (ERISA), a plan sponsor can delegate the significant responsibility (and liability) of selecting, monitoring and replacing investments to a 3(38) investment manager fiduciary. 
However, I see too many retirement plan advisers and vendors leading with the term 3(38) in every client and prospect meeting. In essence, they're selling the idea that the sponsor can just sit back, relax, and let the adviser or vendor take over the investment management process, and thus, the primary fiduciary role.
That said, having a 3(38) adviser on board does not mean the plan sponsor can just "set it and forget it," and assume that the adviser will take on all of the fiduciary liability. If anything, that way of thinking puts plan sponsors at even greater risk. It's just not that easy to skirt fiduciary responsibility.
I also hear about too many instances where clients believe a 3(38) adviser can absolve them from risk. This isn't possible. After all, someone hired someone, and somewhere along that chain, someone has to be responsible for those decisions. Sure, the client can minimize risk, but escape it altogether? That's not going to happen.
Consider the lawsuits currently happening in our industry. Granted, those weren't caused by 3(38) scenarios, where one investment was chosen over another with proper due diligence. That's the very purpose of a 3(38) adviser. Nearly all of these lawsuits are related to inherent conflicts of interest, excessive or hidden fees, or plan administration failures.
Additionally, it seems ludicrous to me when an adviser collects a fee for 3(38) services, but the client has assets in self-directed brokerage. Unless each participant signs a separate 3(38) agreement, they are not covered under such a contract. Again, this is about investment selection. It's not about items that really can improve retirement outcomes.
So it stands to reason that the selection of an investment isn't the problem when it comes to employees' retirement savings habits, or a plan's overall effectiveness. When I review a plan, I evaluate its complete financial health. Ninety percent of the client concerns I see include:
1.       Plans with compliance issues – late contributions, not following documents
2.       Plans that are still pushing paper and looking to create efficiencies
3.       Plan designs that need improvement or recalibration
4.       Payroll bridge or lack thereof
5.       Risk reduction by outsourcing hardship approval, loan approval, qualified domestic relations order (QDRO), etc.
6.       An auto features' cost analysis is needed
7.       The plan needs to be re-introduced as a valued benefit by enhancing participant communications
8.       The plan's "health" needs to be measured based on income replacement ratios  
9.       Participants need a "financial wellness" program
10.    The sponsor needs to select a new qualified default investment alternative (QDIA) for its plan
11.    The plan's stable value options and retirement income products need evaluation
12.    There needs to be a vendor liaison in place
13.    The fiduciary governance needs improvement, i.e., committee oversight, bylaws, minutes, etc.
Which of these is a problem that hiring a 3(38) adviser will solve? Well, a few, but most still require involvement and oversight from a plan sponsor and/or committee, if one exists. As far as an investment selection is concerned, the plan sponsors I work with want to hear about investment options, but they also want to be a part of the decision-making process. The term 3(38) means I would make the decisions myself and inform them of those decisions. In my experience, the sponsors I work with don't want that.
In some situations, however, an adviser who has discretionary authority over the investment selection can provide value. For example, a firm for which the business owner is too busy to focus on the retirement plan, or a company that is actively engaged in mergers & acquisitions (M&A), and therefore unable to focus on the plan's conversion, may benefit from a 3(38) adviser.
The retirement industry needs true plan consultants – to evaluate sponsors' current problems and show them how to improve their plans' total outcomes.  I want to see the results of using a 3(38) adviser versus any other specialized retirement plan consultant, and proof that a 3(38) adviser's success helped participants reach the retirement finish line. I don't think it's possible, so until then, I am going to continue to proclaim that 3(38) advisers aren't responsible for successful retirement plans.  
The real formula for a successful plan is simple:
1)       Commitment from leadership that demonstrates the retirement plan is important to them
2)       An active and engaged decision-making committee
3)       Decision-makers who are willing to listen to and implement new ideas
With those three pieces in place, a plan committee can revolutionize the retirement success for every participant.
I commend advisers who are dedicated to participant education, and our industry for embracing the term "retirement readiness." Those are solid steps toward addressing the broader issue, which is, I believe, employees' overall reluctance to save for this vague, future goal we call retirement, as well as their general apathy toward employer-sponsored retirement plans.
The bottom line is, it's nearly impossible for participants to invest their way to the finish line.  Saving money is 99% of the work – which cannot be impacted by fiduciary services like 3(38).
The opinions voiced in this material are for general information only and are not intended to provide specific advice or recommendations for any individual. 
Securities are offered through LPL Financial, Member FINRA/SIPC.  Investment advice offered through Independent Financial Partners (IFP) a registered investment adviser.   IFP and Chepenik Financial are separate entities from LPL Financial.