Investing
Private real estate investments typically only available for institutional and wealthy investors can be a stable hedge against inflation and volatility. They're available for DC retirement plans, but uptake so far has been slow.
Investing
Real estate is viewed as a cyclical asset class—specifically one that has been in a relative trough for several years and which can be expected to rebound and continue to grow over the next 10 to 15 years, including in the DC plan space.
Investing
Investors cite several common considerations for including a dedicated allocation to real estate, and a recent survey of American investors found real estate ranked as the top investment option they consider to be the safest for long-term retirement investing.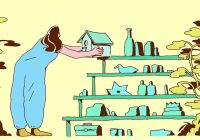 Products
Northern Trust enhances securities lending offering; Global X adds ETF suite to Model Market Center; and Cohen & Steers makes changes to REIT mutual fund.