Compliance
If communications concern plan assets, they may be discoverable during litigation.
Compliance
ERIC, CIEBA, SPARK and ABC submitted an amicus brief on behalf of the firm's retirement plan.
Joanne Roskey, a former DOL solicitor and current ERISA attorney, discusses how to prepare for the likely wave of litigation coming for healthcare fiduciaries and service providers—similar to what happened in the retirement plan space.
Compliance
Yes, as long as they don't come at the cost of participants' investment outcomes, according to Wagner Law Group.
Compliance
A federal court ruled there was no legal basis for complaints challenging the DOL's compliance bulletin cautioning use of cryptocurrency in retirement plans.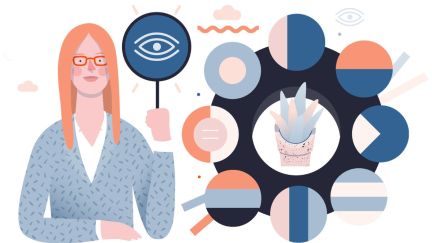 Compliance
An ERISA lawsuit alleging TDF underperformance by the asset manager for Cisco 401(k) participants has been dismissed.
Compliance
Requiring registered advisers to follow state-level ESG disclosure rules violates federal law, according to SIFMA's lawsuit.
Compliance
A federal judge in California ruled for Live Nation in a motion to move the case to arbitration.
Compliance
A complaint alleging AT&T's benefits committee failed to properly report brokerage commission paid to Fidelity has been remanded back to the district court.
Compliance
Euclid Fiduciary's mid-year litigation report finds fewer filings, as plaintiff law firms catch up on '22, but new entrants using more accurate fee and service benchmarking.
Compliance
Minor changes, such as requiring pensions to consider cybersecurity before selecting an annuity provider, could be positive, however.
Compliance
A senior counsel who consults on ERISA fiduciary issues and IRS and DOL audits discusses the state of artificial intelligence regulation in the retirement plan business.
Compliance
Many stakeholders advised the DOL on how to change fiduciary standards for annuity provider selection.
Compliance
SECURE 2.0 rules expanding catch-up contributions into a Roth source will be a huge undertaking for sponsors and recordkeepers.
Compliance
PRTs are trending upward, but their relationship with private equity and non-traditional investments is drawing more scrutiny.
Compliance
The agreement is still pending court approval but would end 7-year court case.
Compliance
The proposed class action alleges Elon Musk promised to abide by the firm's severance plan but did not follow through.
Compliance
The plaintiffs filed an unopposed settlement after "hard-fought" negotiations.
Case sensitive
Must one tell all eligible workers if their employer offers a 403(b) plan?
Compliance
Kentucky Representative Andy Barr introduced a bill aimed at returning investment regulations to a Trump-era standard.