Retirement Industry People Moves – 10/20/23
SageView enhances wealth management leadership team; Marasco to lead new protected retirement team; Northern Trust Asset Management names new co-head of wealth client group; and more.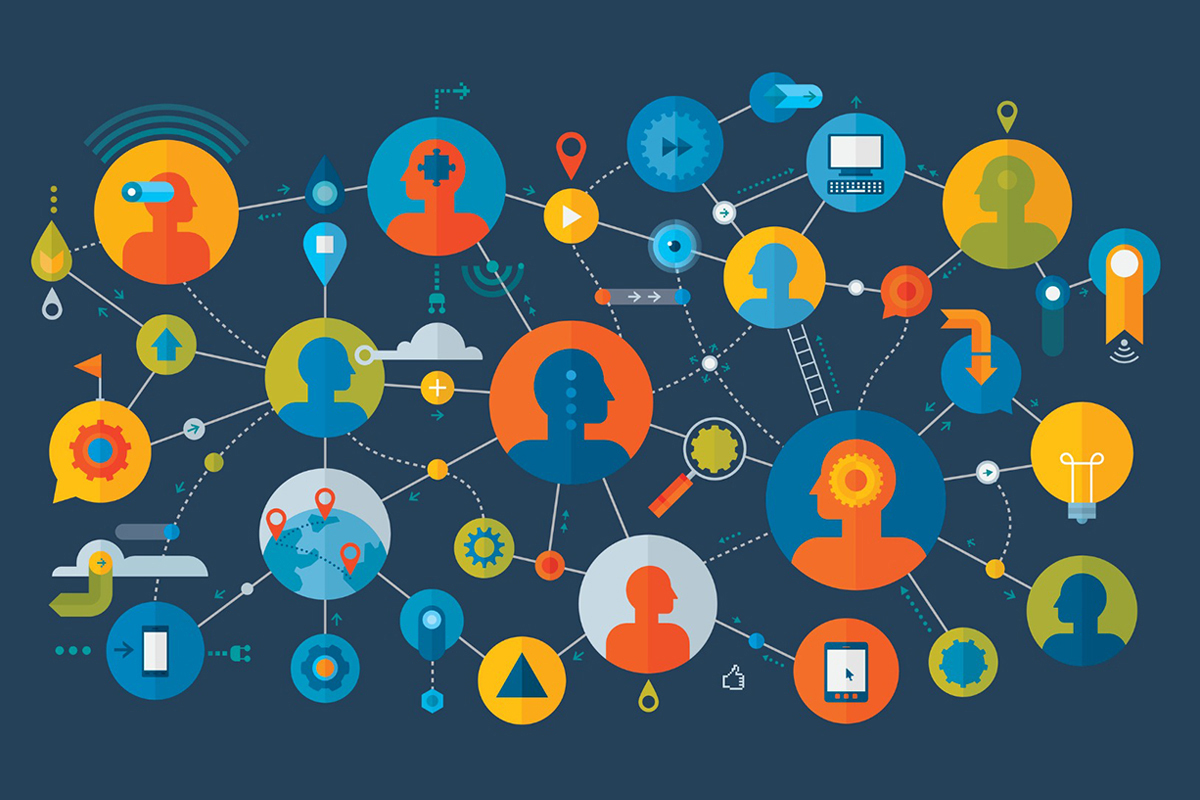 SageView Enhances Wealth Management Leadership Team
SageView Advisory Group announced it hired Matt Cosgriff as senior vice president and head of wealth management advisory services and Sophie Benander as vice president of wealth management client experience.
Reporting to chief operating officer Jorge Bernal, who joined SageView in 2022, Cosgriff and Benander will help to expand the firm's position in institutional retirement and wealth management.
"Matt and Sophie deliver an excellent balance of experience and drive," CEO John Longley said in a statement. "I am confident that their talent and leadership will have a significant impact on helping achieve our business goals."
Cosgriff joins SageView from BerganKDV, where he served as director of wealth management, and also was a senior wealth and retirement plan advisor. Before joining SageView, Benander served as the assistant director of wealth management at Adviser Investments.
Marasco to Lead New Protected Retirement Team at Nationwide
Cathy Marasco, current associate vice president of retirement solutions product development, was selected to lead Nationwide's new protected retirement team.
"I'm excited to see rapidly growing interest in protected income solutions from both retirement savers and plan sponsors," Marasco said in a statement. "That's why it's a great time to accelerate our efforts to enhance our solutions and make them available to even more Americans who want to ensure they don't outlive their income and protect their hard-earned retirement savings from market volatility."
Marasco will integrate and build a coordinated team responsible for advancing awareness and adoption of in-plan guarantee solutions.
"Cathy is well-positioned to be successful in this new role. She has vast subject matter expertise and has been instrumental in furthering our in-plan guarantee strategy," Eric Stevenson, president of retirement solutions at Nationwide, said in a statement. "We're confident the team will reach even greater heights and deliver even stronger results with these dedicated resources and the ability to focus fully on driving Protected Retirement solutions."
Northern Trust Asset Management Names New Co-Head of Wealth Client Group
Northern Trust Asset Management announced that Sunitha Thomas will join NTAM as co-head of the newly formed wealth client group.
In this newly created role, Thomas will provide leadership to serving Northern Trust Wealth Management clients and strengthening NTAM's presence in the intermediary wealth management industry. Thomas will report to NTAM's president, Daniel Gamba.
"We are excited to bring additional focus to private wealth clients from an asset management perspective, including the addition of Sunitha's strong investment capabilities and deep experience delivering innovative solutions to clients," Gamba said in a statement.
Thomas joined Northern Trust more than 20 years ago, spending 15 years in wealth management as a regional senior investment officer and national portfolio adviser and five years as a fundamental equity researcher. Prior to that, she spent six years in investment management roles at Putnam Investments and Fidelity Investments. She currently serves on the board of directors of the Harris Theater.
IRI Elects New Board Chair, Vice Chair
The Insured Retirement Institute announced changes to its board of directors, including a new chair and vice chair.
The new chair is Phil Pellegrino, head of U.S. wealth planning and insured solutions at UBS. Pellegrino served as vice chair of the IRI board of directors for the past year. Corey Walther, president of Allianz Life Financial Services LLC, is the new vice chair.
Pellegrino succeeds Terri Fiedler, president of retirement services at Corebridge Financial, who becomes the immediate past chair and remains on the IRI executive committee. Paula Nelson, managing director and head of strategic growth with Global Atlantic Financial Group, will continue as treasurer/secretary. 
"I'm excited to welcome Phil as the new IRI board chair," Wayne Chopus, president and CEO of IRI, said in a statement. "He has been a crucial member of our executive committee and a leader in our Digital First for Annuities Initiative over the past year. I'm grateful for his continued commitment to IRI and look forward to working with him in the coming year."
NAGDCA Names New Board Member
The National Association of Government Defined Contribution Administrators appointed Beth Conradson Cleary executive director of the City of Milwaukee Deferred Compensation Plan at Milwaukee's annual government member business meeting on October 10.
Conradson Cleary is currently director for the City of Milwaukee 457(b) Deferred Compensation Retirement Plan and was previously the deputy director of the City of Milwaukee Employees Retirement System.
Professional Body for Financial Planners Names Research Director
The CFP Board appointed Kevin Roth as managing director of research, effective October 16.
Roth is responsible for leading the CFP Board research agenda, assessing the impact of financial planning on clients' well-being, translating research findings into actionable recommendations and collaborating with CFP Board partners to share data through publications, presentations and other channels.
"The managing director of research will spearhead innovative research projects, showcasing the value of CFP certification to various audiences, including the general public, policymakers, firms and financial advisors," CFP Board CEO Kevin R. Keller stated. "With his decades of experience leading research development, Kevin is exceptionally suited to lead and expand our research efforts in the face of growing demand for data."
Roth was previously vice president of research, evaluation and technology at the National Recreation and Park Association.
Fidelity Recruits Retirement Marketing Director
Kelley Palmer has joined Fidelity Investments in the role of marketing director for personalized planning and advice, a company spokesperson confirmed.
Palmer is responsible for building and executing integrated marketing strategy across channels and engagement and enhancing digital experiences to drive greater engagement and outcomes, according to a LinkedIn Post describing her role.  
Palmer was previously a senior director at John Hancock Retirement, where she oversaw marketing and engagement strategy.  
« Supreme Court Declines to Hear Appeal of ERISA Class Action Waiver Cases