Practice Management
The advisory head discusses the conflicts of interest risk in merging retirement plan advisement and wealth management, plus why he champions his firm's fee-based model.
Practice Management
A financial services social media expert stresses the importance of analyzing audience and connecting to stakeholders and peers to gain new clients.
Practice Management
An adviser and plan sponsor discuss the way simplicity and communication turned around retirement saving fortunes at California's Bicycle Casino.
Practice Management
With SECURE 2.0 deadlines pending, plan advisers should also start talking to plan sponsors about providing company matches as post-tax Roth contributions and student loan matches.
Practice Management
One of the commonly missed opportunities for growing a retirement or wealth advisory business is executive financial consulting, according to an M&A expert from Marshberry.
Practice Management
Rebecca Hourihan, founder of 401(k) Marketing, shares how to attract clients through personal branding.
Practice Management
Jim Kiley of Security Benefit outlines the multiple opportunities available to retirement plan advisers with school district employees.
Practice Management
Vestwell's director of plan design consulting shares a playbook of options advisers can discuss in year-end plan meetings with longtime, new or potential clients.
Practice Management
An Aspen Institute forum on retirement considered major sector issues, including leveraging SECURE 2.0's 50% federal matching contribution deposited directly into a taxpayer's IRA or retirement plan.
Practice Management
It's a well-known and widely discussed fact: Women are significantly underrepresented in the financial adviser community. How can we change that?
Practice Management
Employee benefit providers are seeing demand for mental health programs to supplement retirement saving and financial wellness offerings.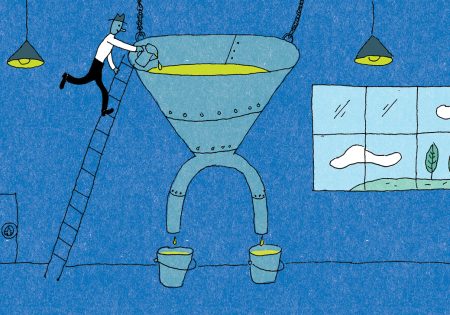 exclusives
Expert says the marketplace has approximately 36 million HSAs, housing more than $100 billion in assets.
exclusives
Generative AI is already impacting financial wellness tools, but in coming years, it's likely to have a greater role in retirement saving and wealth management, according to industry experts.
Practice Management
A T. Rowe Price retirement expert finds participants who take multiple short-term loans end up with less retirement savings—furthering the case for emergency savings.
Practice Management
The firm's retirement head says its plan sponsor clients are ready for implementation, but participants can use more information.