News
Deals & People
This is Creative Planning's second recent deal, underscoring how adviser industry M&A volume continues at a rapid pace.
Data & Research
Older generations are more frequently seeking help with cash and debt management.
Products
MoneyLion has integrated with NFP's WellCents financial wellness solution, with the goal of offering more personalized financial services to employees.
Compliance
An Employee Benefits Security Administration report offers insight on how the agency gets leads for its enforcement actions.
Investing
They foresee growth in the use of CITs, retirement income products and ESG investments.
Data & Research
With the year winding down, LPL Financial's chief market strategist reflects on what investors have been grateful for over the past 11 months, from the strong U.S. consumer to the soaring stock market.
Compliance
The lawsuit claims the veterinary hospital network's retirement plan, which has more than $500 million in assets, should have paid lower fees for recordkeeping and administrative services.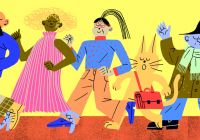 Deals & People
Portfolio Evaluations adds senior fiduciary consultant; Voya Investment Management to acquire Tygh Capital Management; and Alan Biller and Associates makes key promotions.
Client Service
Mobile applications have become an important part of the advisory client's user experience and can potentially make a big difference on how a firm is seen.
Compliance
Supporters of the NAIC annuity transaction suitability model say a fiduciary-only approach to annuity purchase advice would limit consumer choice—a claim its opponents dispute.
Data & Research
The U.S. faces a $4 trillion retirement savings gap heading in the new year, but both public and private solutions are coming online to help more people prepare adequately for life after work.
Compliance
The plan will automatically convert savers' assets to a monthly paycheck at retirement unless they opt out of doing so.
Products
Josh Itzoe says the idea for his new venture—a networking and hiring platform focused on firm culture and professional preferences—came from conversations he has had since selling his stake in Greenspring Advisors.
Data & Research
A survey also found nearly half of employees prefer to have a mix of investments and lifetime income over either traditional pensions or investments alone.
Data & Research
Many companies are focused on attracting talent to prepare for the post-COVID-19 economy, but there is also an urgency to address the needs of their older workers and those desiring a smooth transition out of the workforce.