exclusives
Retirement industry researchers say the pandemic will have a lasting impact on the way people rank and pursue their financial priorities, influencing their vision of 'financial wellness' and redefining what success with money really means.
exclusives
In just three years of sponsoring a 401(k) Race for Financial Fitness, ProCourse Fiduciary Advisors has raised more than $100,000 for Junior Achievement.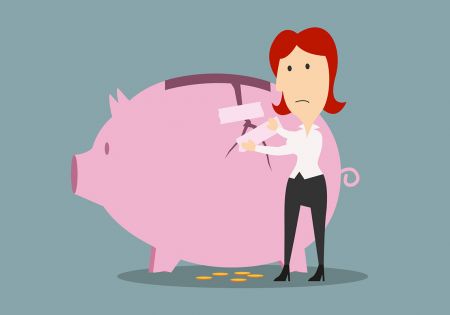 Client Service
Educating participants about the importance of remaining committed to retirement savings and of the value of consolidating accounts is a good place to start, experts say.
Client Service
The majority prioritize effective risk management of their clients' portfolios over generating the highest gains, Allianz found in a survey.
Client Service
Products have not had strong traction in the retirement space, mainly because they don't meet the needs or expectations of plan participants. 
exclusives
Like many of their industry peers, the close-knit team at 401k Plan Professionals understands the importance of giving back and paying forward the good fortune enjoyed by advisory industry professionals.
Client Service
PGIM says evolving technology will enable plan sponsors and advisers to deliver on this promise.
exclusives
Raised by his family to believe in the importance of giving back, Patton now leads various important efforts in the Rochester community, from supporting breast cancer research advocates to helping run an adventure camp for children and young adults with disabilities.
Client Service
Speakers at the virtual PLANSPONSOR 2021 HSA Conference touted the benefits of health savings accounts and explained what HSA rules plan sponsors should know.
Client Service
Participants' financial wellness and emergency preparedness have become more important in advisers' service models, and some practices are even guiding clients on vaccines and reopening their businesses.
Client Service
Since being named the 2018 PLANSPONSOR Mega Team Retirement Plan Adviser of the Year, the practice's assets under advisement have doubled.
exclusives
The CAPTRUST Community Foundation (CCF) raised almost $5 million in 2020, of which it donated a record $1 million, to the benefit of more than 200 nonprofits, over that difficult year.
Client Service
Lander says her practice, Renaissance Benefit Advisors Group, thoroughly enjoys its independence.
Client Service
In the three years since winning the award, Kulick says his practice has deepened its client relationships while increasing capacity for business development.
Client Service
Industry experts say delving into why a sponsor has a retirement plan can be very instructive for plan design and outcomes.