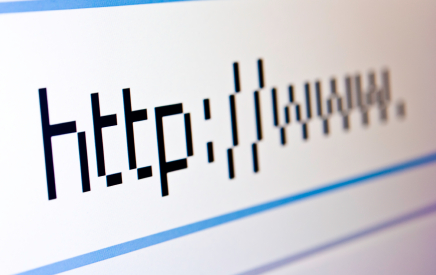 Social media include all of the ways people use the Internet to directly interact with other people to share information—such as blogs and message boards. This venue for communication is increasingly having more of an effect on peer groups than "official sources' such as advisers and investment firms, according to Cogent.
"Today's companies can no longer sit on the sidelines when it comes to social media," said Christy White, chief of operations at Cogent Research, in a press release about the study. "Purchasing decisions are being influenced by what investors are seeing on blogs, message boards and videos, and financial services companies will increasingly feel the impact on their bottom lines. The question firms should be asking is not 'if,' but 'how quickly' they can engage in social media."
The research reveals that investors are highly engaged in social media and peer opinion is influencing a majority of investment opinions. Social media also lead investors to question the accuracy of infomration delivered by official sources, such as advisers and investment firms.
"There's a danger to dismissing social media as too new, too emerging or too small to think about yet," White said. "Our study clearly shows that high-net-worth investors have taken to social media in big numbers—and they are listening closely to what their peers have to say. Financial services firms that fail to keep up with, and engage in, this emerging media are basically putting the fate of their brand into the hands of consumers."
Engagement
The Cogent research found that one out of every four U.S. online adults is engaged in social media dealing specifically with personal finance and investing.
"Engaging in social media is no longer a past-time of the younger generation," said Susan Sears, managing director of SSA Public Relations. "While individuals of all ages are now actively sharing their thoughts, ideas, and opinions online, a surprising number of firms aren't even aware of the conversations taking place in the blogosphere about their own company. Today, savvy firms that understand the power of the Internet are monitoring their online brand and reaching out through all forms of social media to educate, inform and engage their stakeholders."
High-net-worth online adults' usage of social media for investing outpaces that of the general population, Cogent said. Although most content about personal finance and investing is favorable, roughly one-third of posts by high-net-worth investors are negative.
Influence
Social media might make investors more skeptical. Cogent said more than half of high-net-worth investors have questioned the accuracy of information received from "official" sources due to social media, including more than a third of investors who question information from their advisers due to social media.
Nearly two-thirds of high-net-worth investors say that peer-generated content they find online about personal investing and finance has an influence over their financial purchasing behaviors and decisions. Fifty-eight percent of high-net-worth investors have increased investments, while more than a third have reduced investments in a specific fund or company as a result of other consumers' opinions.

Cogent Research produced "Social Media's Impact on Personal Finance & Investing" with PR agency SSA Public Relations. The survey was conducted in April among 1,000 U.S. online consumers who share or have full responsibility for household financial decisions and 1,056 U.S. online investors with $100,000 or more in investable assets such as cash, savings, mutual funds, stocks bonds and retirement accounts.
Cogent is presenting an overview of the data at this week's Investment Company Institute (ICI) conference. To order a copy of the report, visit www.cogentresearch.com.