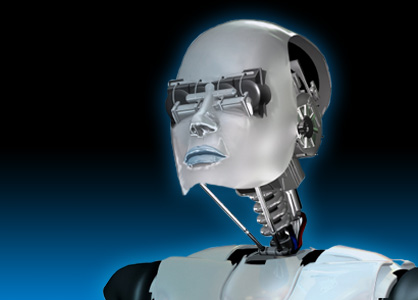 The topic will be Artificial Intelligence and it is being taught by two of the most preeminent scholars in the field – Sebastian Thrun and Peter Norvig.
According to The New York Times, Thrun is most well-known for leading a team of Stanford students and professors in building a robotic car that drove 132 miles over unpaved roads in a California desert in 2005. More recently, he led a secret Google project to develop a "driverless" car.
Norvig is Google's director of research and a former NASA scientist.
Stanford says its aim is to "extend technology knowledge and skills beyond this elite campus to the entire world."  Students of the online course will not get Stanford grades or credit, but they will be graded against the work of other online students and will receive a "statement of accomplishment," The New York Times reports.
The popularity of the course is bringing to light more than the popularity of robots – but it is possibly a great example of the future of education, experts say.  Thrun and Norvig will use both streaming Internet video and interactive technologies for quizzes and grading.
How will the instructors grade 58,000 students, you may wonder? The scientists told the paper they will make extensive use of technology. "We have a system running on the Amazon cloud, so we think it will hold up," Dr. Norvig said. Additionally, in place of office hours, they will use the Google moderator service, software that allows students to vote on the best questions for the professors to respond to in an online chat and possibly video format.