One conclusion that can be drawn from the rash of self-dealing lawsuits filed in the retirement plan services industry is that providers must be just as diligent as their clients when it comes to prudently and loyally delivering workplace retirement benefits—perhaps even more so.
Compliance
A federal court has rejected the argument that defendants were aware that their predecessor fiduciaries had breached their duties in selecting affiliated funds and thus that they breached their own duties by failing to take adequate steps to remedy the original alleged breaches.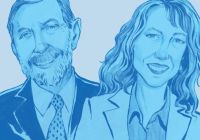 ERISA vista
The agency homes in on fee arrangements
Compliance
The lawsuit makes sweeping claims about conflicts of interest in the defined contribution retirement plan industry, suggesting financial services companies deserve extra scrutiny.
Data & Research
The rise in lawsuits is prompting more sponsors to turn to lower-cost index funds—and could prevent them from offering lifetime income products.
Compliance News
Rutledge Takes EBSA HelmThe Department of Labor (DOL) has appointed Preston Rutledge head of its Employee Benefits Security Administration (EBSA). Rutledge is former senior tax and benefits counsel on...