cover story
Using the events of 2015 to portend what is ahead in 2016
Editor's Letter
It is important to educate participants about a well-diversified portfolio, to protect them in various market environments.
intro
When you think back on 2015 and what happened in the retirement plan industry, what will come to mind?
talking points
Tired of giving the same old presentations? Use these nuggets of information to spruce them up.
learner's permit
Unleash, which was designed to help small-business owners manage their income and expenses, markets itself as "Your Cloud CFO."
hot off the presses
New products, highlights, announcements
Capitol News
An adviser eye on Washington
Data Points
Net inflows into target-date funds are set to surpass the previous record.
trendspotting
A look at the latest concerns and actions among employees, and what they mean for advisers
diversions
A look at the affordability, activities, quality of life and health care in major U.S. citie
PANC
Value First: Enhancing your profitability and service offering
research
2015 PLANADVISER Practice Benchmarking Survey
servicing strategies
Helping highly compensated employees maximize their retirement saving
practice management
Formal marketing can bring new business or build a brand
ERISA vista
Questions advisers are asking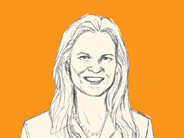 fiduciary fitness
The DOL is now making concessio
Compliance Consult
Robo-advisers in light of the fiduciary rule