Cover Story
A ground plan for making all clients profitable clients
Editor's Letter
For 2019, maybe it's a good idea to put fiduciary training on the committee calendar.
Intro
Ensuring that all clients are profitable.
Compliance News
Legislative and Judicial Actions
Practice Development
Why advisers should offer solutions to their plan sponsor clients
Data Points
Educating on saving and budgeting next year could fulfill an employee desire
Investment Focus
The zero/zero class has mushroomed 15% since last year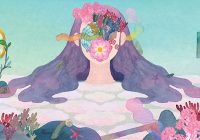 Trendspotting
If a sponsor does not respond, it could risk a civil and/or DOL lawsuit.
Trendspotting
The key is to focus on the long term
Trendspotting
One projection calls for more than $1 million in savings