cover story
Case studies of advisers improving plan outcomes
ERISA vista
Questions advisers are asking
Editor's Letter
By now, we have all read and reviewed the Department of Labor (DOL)'s revised "conflict of interest" rule—or, as we know it, the fiduciary redefinition.
feature
How advisers can encourage sponsors to make plan design changes
diversions
Many airports call it their biggest IT priority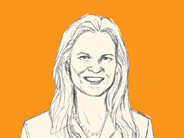 fiduciary fitness
How to use the IRS Compliance Resolution System
learner's permit
Retirement plan advisers who are interested in online security—or at least in how to accommodate various website demands for passcodes of eight-plus characters including one capital letter, number and symbol—have likely heard more than their fair share of advice on building passwords.
Compliance Consult
Most advisers would become fiduciaries
practice management
Bringing the message of financial wellness to retirement plans
hot off the presses
New products, highlights, announcements
Data Points
Having a 3(21) fiduciary is the most common practice
servicing strategies
Advisers can benefit from working with lawyers in the field 
Capitol News
Ad adviser eye on Washington
talking points
Tired of giving the same old presentations? Use these nuggets of information to spruce them up.
intro
Showcasing the 2015 Plan Sponsor of the Year winners and finalists.
trendspotting
A look at the latest concerns and actions among employees, and what they mean for advisers