Cover Story
Celebrating a commitment to driving excellent retirement plan design and outcomes
Editor's Letter
A look at the connection between the PLANSPONSOR Plan Sponsor of the Year finalists and winners, the PLANADVISER Top 100 and the PLANSPONSOR Retirement Plan Adviser of the Year finalists and winners
Intro
Celebrating the 2018 PLANSPONSOR Retirement Plan Adviser of the Year finalists and winners
Data Points
How experts influence the use of managed accounts as the QDIA
Practice Development
Serving highly compensated employees
Investment Focus
Target-date funds that let managers deviate from the glide path
Plan Focus
Highlights of BrightScope's proprietary research
Compliance News
Legislative and Judicial Actions
Trendspotting
… but limit the amount that can be adjusted
Trendspotting
The firm will charge new sponsor clients that choose Vanguard products
Trendspotting
Most firms don't know how well-prepared—or not—their workers are.
Trendspotting
20-somethings are more apt to broach the topic than are pairs in their 30s and up
Trendspotting
By cutting back, retirees can absorb money-related hardships
Trendspotting
Assets topped an estimated $45 billion at the close of last year
Trendspotting
Dismal Outlook for Millennials 67% Fear they will outlive their savings 47% Think they will be unable to retire when they would like 34% Participate in a retirement plan...
Feature
The role of the adviser in mitigating litigation
Practice Management
Should you offer 3(38) fiduciary services or outsource the role?
Investment-Oriented
Participants are moved to a managed account as they draw close to retirement
Client Communications
Helping sponsors sort out what's best for retiring workers
Micro Scope
What micro plans look for and how to meet those expectations profitably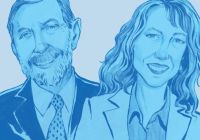 ERISA vista
The regulator wants to protect retirement investors
Compliance Consult
Complying with the impartial conduct standards
Fiduciary Fitness
Determining whether a plan acts in participants' best interest