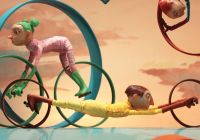 Cover Story
Money in motion through rollovers and other means
Editor's Letter
Health savings accounts' triple tax advantages make them a very worthwhile savings vehicle.
Intro
Plan sponsors are likely to ensure that advisers are keeping participants' best interests in mind when recommending rollovers, even though the fiduciary rule has been vacated.
Data Points
Largest plans are stepping up to an income platform
Practice Development
How retirement plan advisers can profit from offering financial wellness programs
Plan Focus
Spotlighting industry data from PLANSPONSOR's proprietary research
Compliance News
Bills Addresses Retirement Plan AccessA package of bills sponsored by Senators Cory Booker, D-New Jersey, Tom Cotton, R-Alaska, Heidi Heitkamp, D-North Dakota, and Todd Young, R-Indiana, would increase access...
Trendspotting
Minimizing the government's take is key