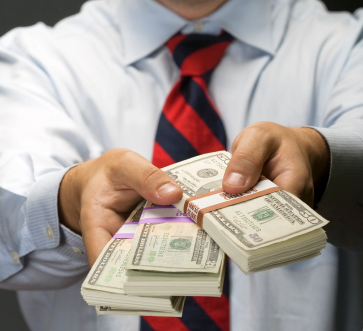 The most recent was Merrill Lynch & Co Inc., which has been hit by huge subprime mortgage losses, that today said it would boost its capital by raising up to $6.2 billion in a private placement with Singapore's Temasek Holdings and Davis Selected Advisors.
Other December actions, according to Reuters, we:
December 19 – After recording a fourth-quarter loss and $9.4 billion of write-downs, Morgan Stanley sold a $5 billion stake to China Investment Corp. (The fund will get equity units convertible into as much as 9.9% of the bank's common stock, according to Reuters).
December 10 – The Government of Singapore Investment Corp. injected about $9.75 billion into UBS AG (which had announced a $10 billion write-down and said it could have its first full-year loss in a decade) in exchange for a stake of up to 9% in the Swiss bank. An unnamed Middle East investor also agreed to buy an additional stake in UBS of about 1.5%.
Other actions:
November – Citigroup sold up to 4.9% of itself for $7.5 billion in equity units convertible to common shares to the Abu Dhabi Investment Authority. Citigroup said it might have to record an $8 billion to $11 billion write-down for assets linked to subprime mortgages.
October – CITIC Securities Co. agreed to invest about $1 billion in Bear Stearns Co. securities that would convert into about 6% of the U.S. investment bank (Bear Stearns will spend a similar amount on CITIC debt that will over time amount to a 2% stake).