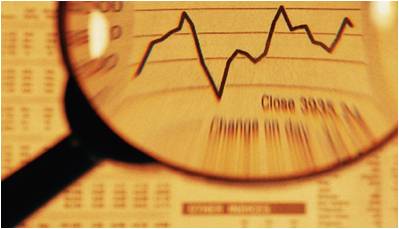 In fact, more than two-thirds (70.21%) of monies transferred during the month wound up in that category, according to the Hewitt 401(k) Index, some $309 million. Most of that money came from company stock (37.81%), but nearly as much came from last year's hot category, international stocks, which made up nearly 37% of the total transfers out, some $162 million. Emerging markets were 10% of the transfers out.

In July, more than $692 million was shifted out of equities into fixed-income asset classes, and though $228 million of that came from large U.S. equity funds, $208 million came from international funds, making up 26% of the outflows for the month (see Transfers Favor Stable Value, But Contributions Cling to Lifestyle).

Hewitt comments that international funds have experienced the largest year-to-date outflows among all asset classes, with nearly $1.2 billion shifting out of these funds. International funds represented approximately 10% of total assets in this asset class at the beginning of the year in the Hewitt 401(k) Index.

As for company stock, that category shed $166 million in August, and thus far in 2008 $630 million has moved out of this asset class.

In addition to GIC/stable value, small U.S. equity and bond also received a portion of the inflows of $81 million (18.45% of the total transfers in) and $41 million (9.35%), respectively.

With regards to the level of transfers, 0.05% of the balances were transferred on a net daily basis. Transfers were above normal level just four of the trading days in August, thought that was slightly higher than the average number of above-normal days so far in 2008. A "normal" level of relative transfer activity is when the net daily movement of participants' balances as a percent of total 401(k) balances within the Hewitt 401(k) Index equals between 0.3 times and 1.5 times the average daily net activity of the preceding 12 months.

Considering recent transfer volumes, it is perhaps not surprising that GIC/stable value was the largest category represented, making up nearly a full quarter of the total assets tracked by the Index. Large US equity, at 18.59%, was second-most represented, while company stock slipped further back, and, at month's end, constituted just 15.92% of the total. Lifestyle/pre-mixed funds continued to expand, and at the end of August, were nearly 10% of the total assets.

Trends would seem to favor a continued growth in the lifestyle category, as it drew nearly one-in-five contributions tracked by the Hewitt index in August, and the category drew 20.51% of participant contributions. Large US equity and GIC/stable value offerings each drew nearly 18% of the current month's contributions (and 19% of participant contributions), and international – though it suffered losses in the transfer category – still captured nearly 11% of the participant contributions for the month.