research
The 2015 PLANADVISER Retirement Plan Adviser Survey
intro
Highlighting the 2015 PLANADVISER Retirement Plan Adviser Survey
Editor's Letter
Even with automatic enrollment, you still need to engage participants.
talking points
Tired of giving the same old presentations? Use these nuggets of information to spruce them up.
learner's permit
Tripit helps you keep track of all of your travel information in one place.
hot off the presses
New products, highlights, announcement
Capitol News
An Advisor Eye on Washington
Data Points
Law firms and utilities have the highest average account balances
feature
The dynamics of working with a parent and child serving retirement plans
feature
New advice delivery system or the old computerized model reborn?
investment-oriented
Current best practices in retirement plan investment menu management
practice management
Insurance answers "What if …?" for a business
ERISA vista
Questions advisers are asking
Compliance Consult
Advisers' responsibilities under ERISA and state law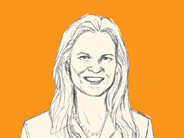 fiduciary fitness
DOL clarifies some aspects
trendspotting
A look at the latest concerns and actions among employees, and what they mean for advisers.
diversions
Most people would not trust a meal produced by a 3-D printer