PLANADVISER January/february 2015
research
The unique opportunities of micro plans
trendspotting
Proof that advisers play a critical role in boosting balances
Editor's Letter
The value of understanding and meeting your customer's needs rather than just selling to them.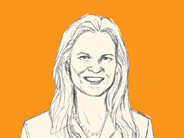 fiduciary fitness
Supreme Court to review ERISA's six-year limitations period
Compliance Consult
Pay attention to your other regulator
learner's permit
Your retirement plan advisory firm and team may be dedicated to participant retirement readiness, and may have helped plan sponsors create strong policies and messages—but do you have the tools to evaluate how that information is read and received?
regulatory radar
Determining the right fiduciary service for your clients
hot off the presses
New products, highlights, announcement
ERISA vista
Questions advisers are asking
Data Points
Use of managed accounts improves deferrals and account balance
servicing strategies
Many 401(k)s contain a feature advisers don't want participants to use
diversions
Adjusted for inflation, the cost of child rearing tops $300,000
cover story
The changing dimensions of retirement plan trends
sales champ
Ideas for differentiating your practice
talking points
Tired of giving the same old presentations? Use these nuggets of information to spruce them up.
intro
When you embark on your year-end meetings with your retirement plan clients, how do you help them measure their plans' success?