Beyond (k)
Recordkeepers' consistent evolution
cover story
It takes more than automatic enrollment to valuably increase participation and engagement.
Editor's Letter
The idea that people worked for one company their whole lives and then got a "fat" paycheck at the end is not proven by evidence.
intro
Advisers need to go beyond automatically enrolling participants—to get them to take real interest in their retirement future.
Capitol News
Legislative and judicial actions.
Data Points
Larger plans are beginning to embrace products that guarantee income.
Practice Development
For some advisers, it's their tool of choice for building client relationships
Investment Focus
Target-date funds are on the verge of reaching $1 trillion in assets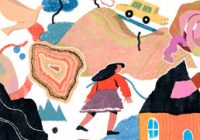 trendspotting
Context and presentation are factors