intro
Recordkeepers, third-party administrators (TPAs) and investment managers regularly present robust new tools to better run your practice and more effectively serve participants and sponsors.
cover story
How leveraging provider resources can achieve efficiencies and expand your business.
Editor's Letter
The PLANASPONSOR Plan Sponsor of the Year awards program proves what an integral role advisers play in guiding the nation's most successful plans.
Capitol News
Legislative and judicial actions.
Data Points
Is true advice as common as plan sponsors say?
Practice Development
How to position yourself for success.
Investment Focus
The funds took in $269 billion during the year.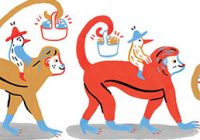 trendspotting
Sponsors have a number of methods at hand.
trendspotting
Worries over fiduciary risk have decreased.
trendspotting
Providers focus on Boomers, when Gen X has $5.7 trillion in investable assets.
trendspotting
The fiduciary rule could negatively affect many advisers.
trendspotting
Investments could include REITs and high-yield bonds.