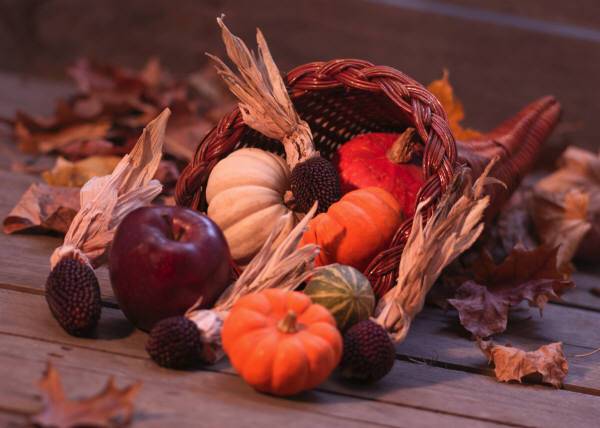 While that is perhaps something of an overstatement, it is unquestionably a special holiday, and one on which it seems a reflection on all we have to be thankful for is fitting.
Here's my list for 2008:
I'm thankful that the election is over—and that the results were determined on Election Day (for the very most part). I'm thankful that so many made the effort to vote—and that, regardless of whether or not one always agrees with the outcome, we have the ability to do so.
I'm thankful that our nation has passed yet another September 11 without a terrorist attack on our soil—and thankful to the leaders of this great nation, and to the men and women in our armed forces, intelligence agencies, and Homeland Security for their continued sacrifices in keeping us safe.
Closer to "home,' I'm once again thankful that so many in Washington are concerned about the current state of employer-sponsored retirement plans, and the importance of fee disclosure—and once again (still?) just a tad worried that some of that concern will find form in a bad solution. I'm encouraged that we're looking for new ways to replace the integrity of that fabled three-legged stool.
I'm thankful that, having figured out constructive (and voluntary) ways to get people into these programs—through devices like automatic enrollment—we are now focusing on how to help make sure they are saving and investing appropriately—through devices like contribution acceleration and asset allocation solutions. I'm also thankful that we're seeing a growing number of retirement-income solutions come to market—because, after all, being able to live off what you have saved is what it is all about.
I'm thankful we have retirement savings accounts big enough for a 40% loss to hurt—but, of course, will be even more thankful when those "paper losses' disappear. I'm thankful we are talking about things like suspending the required minimum distribution rules to soften the blow, if not quite as sure that taking down the barriers on hardships and loans is a good idea. I'm thankful that so many employers remain committed to making those company matches that surely do so much not only to encourage the savings of workers, but also to help close the gap in savings adequacy.
I'm also thankful that so many employers have remained committed to their defined benefit plans and—certainly ahead of the market turmoil of recent weeks—had made serious, consistent efforts to respond to the new funding challenges imposed by the Pension Protection Act. I'm hopeful that lawmakers also will respect those efforts—and will give those programs the extra breathing room they have surely "earned' on the implementation date of some of those new rules.
I'm thankful that the "waiting' on implementation under the final 409A and 403(b) regulations is nearly over. I'm appreciative of the "patience' of regulators on those critical issues, their willingness—particularly the Internal Revenue Service on 403(b)s—to work so hard to assuage employer concerns ahead of that implementation date.
Finally, I'm thankful for the home I have found at PLANSPONSOR and then with PLANADVISER, and the warmth with which its loyal readers have embraced me, as well as the many who have "discovered" us during the past nine years. I'm thankful for all of you who have supported—and I hope benefited from—our various conferences, designation program, and communications throughout the year. I'm thankful for the constant—and enthusiastic—support of our advertisers.
But most of all, I'm once again thankful for the unconditional love and patience of my family, the camaraderie of dear friends and colleagues, the opportunity to write and share these thoughts—and for the ongoing support and appreciation of readers like you.
Thank you!