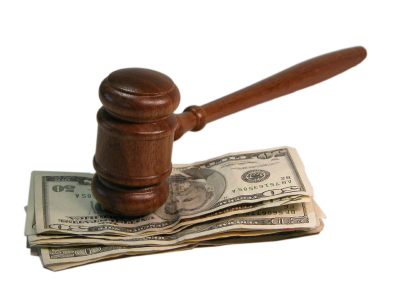 A FINRA news release said the firm was accused of supervisory and other failures in connection with improper market timing of fund shares from January through September 2003. Oppenheimer will also pay $4.25 million in restitution to more than 60 mutual fund companies.
FINRA charged that Oppenheimer failed to prevent market timing by a group of five traders' on behalf of hedge fund customers that yielded about $9 million in gross revenue for the firm.
The trader group maintained about 580 accounts for 15 hedge fund customers to circumvent market timing trading blocks put in place by the mutual funds, FINRA said. The multiple accounts also concealed the identity of the account holders and allowed the group to spread timing money across accounts, instead of trading one lump sum, which the mutual funds might have rejected.
For example, between April 2003 and September 2003, the group opened 37 accounts for one hedge fund customer so the customer could continue trading in a particular fund despite receiving notices prohibiting further trading, according to the allegations. From April 1, 2003 to April 25, 2003, the group executed market timing trades in the Seligman Fund in 10 of the customer's accounts. As a result, on April 25, 2003, Seligman blocked trading in those accounts for 90 days due to a pattern of excessive trading.
"Market timing harms long-term fund investors who ultimately bear the brunt of higher costs long after market timers have moved on to the next quick trade," said Susan Merrill, FINRA Executive Vice President and Chief of Enforcement, in the announcement. "Oppenheimer's lack of appropriate supervisory systems and controls led to the firm's failure to heed hundreds of warnings and requests it received from mutual funds and life insurance companies for the firm's brokers to cease this trading for hedge funds."
Getting Warnings
According to FINRA, Oppenheimer received about 200 communications from 65 mutual fund companies advising the firm that short-term trading activity was detrimental to long-term shareholders. During the relevant period, the group placed approximately 3,700 improper trades on behalf of 99 accounts in 173 mutual funds through the Schwab and Fidelity trading platforms.
FINRA further found that the trader group sold variable annuity contracts to its hedge fund clients to allow them to use the annuity sub-accounts as yet another vehicle for market timing mutual funds. During the relevant period, the group – with the approval of at least some senior managers – purchased 159 variable annuity contracts on behalf of their hedge fund clients.
All five traders involved in the market timing have been barred from the securities industry for failure to cooperate with the regulatory investigation of the misconduct at Oppenheimer, the news release said.