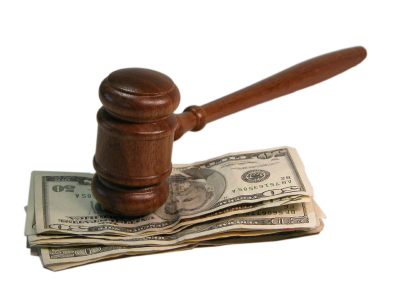 U.S. District Judge Joseph L. Tauro of the U.S. District Court for the District of Massachusetts ruled that the former Boston Scientific Corp. employees can sue the surgical products maker for imprudently choosing company stock as a retirement plan investment option, even though they cashed out of their plans.
Tauro's ruling follows several such decisions where federal courts around the country have allowed plaintiffs to go forward with a suit in which individuals who are no longer participants have nonetheless been granted standing to sue.
The four employees alleged in the suit that Boston Scientific and other fiduciaries of the 401(k) plan breached their duties under the Employee Retirement Income Security Act (ERISA) by including company stock as an investment option, "despite knowledge that the stock price was artificially inflated."
"Benefits are benefits…"
Tauro followed the reasoning used by the 7th, 6th and 3rd U.S. Circuit Courts of Appeal in allowing the suit to progress.
He used an excerpt from the 7th U.S. Circuit Court of Appeals ruling: "Benefits are benefits; in a defined-contribution plan they are the value of the retirement account when the employee retires, and a breach of fiduciary duty that diminishes that value gives rise to a claim for benefits measured by the difference between what the retirement account was worth when the employee retired and cashed it out and what it would have been worth then had it not been for the breach of fiduciary duty."
Boston Scientific argued that the four former employees lacked standing to bring fiduciary breach charges under ERISA Section 502(a)(2), because they wanted individual monetary damages and benefits for only a subsection of the plan, and that section only provides equitable relief.
Tauro issued the latest ruling in In re Boston Scientific Corp. ERISA Litigation, D. Mass., No. 06-10105-JLT, 8/27/07.
ERISA attorney: Rulings are a Trend
ERISA attorney Fred Reish, of the Los Angeles-based law firm of Reish Luftman Reicher & Cohen, predicts this favorable ruling for former participants as a trend that will result in most courts following suit.
The courts were saying: "If you are still owed more money by a fiduciary, you are still entitled to assert your (fiduciary breach) claim. If your claim is valid, you can get your money. If it isn't, your case will be thrown out of court," Reish told PLANADVISER.com.
The bottom line, according to Reish, is that the courts are not giving these former participants a new right they didn't have before because they have always had not only the right to their account balance but an "intangible" right to assert a claim that they should have been paid more because of a fiduciary breach, Reish added.
The take away for plan sponsors, according to Reish, is that the recognition by these appellate and trial courts of this existing right could lead to potentially larger class-action claims and potentially higher dollar claims values.